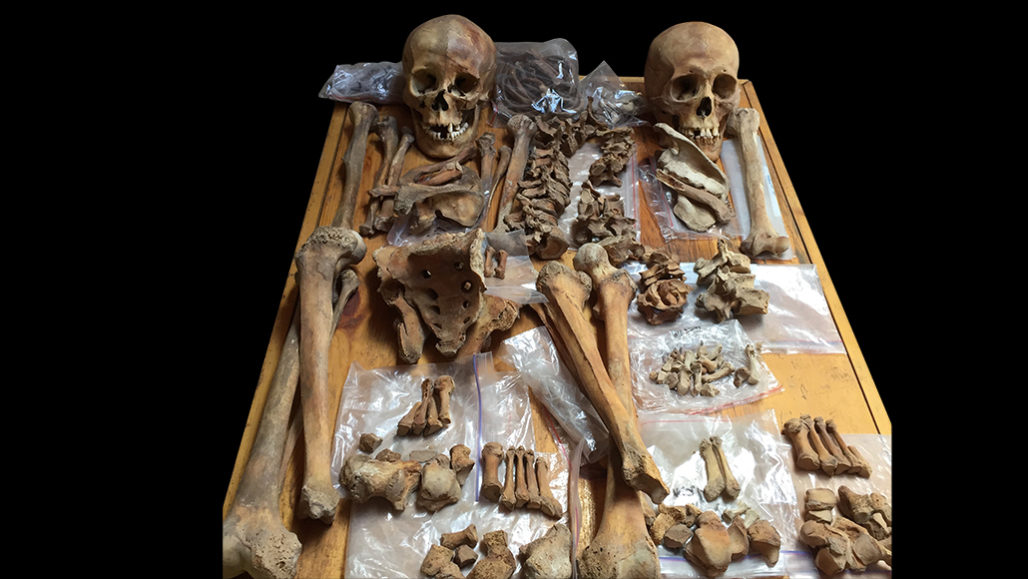 Skeletons of two people buried in an ancient tomb in Mongolia include a woman (left) who may have been a horse-riding, bow-and-arrow-wielding warrior, scientists say.
Traditional views of females being largely responsible for gathering food may be too simplistic
Women's reputation as nurturing homebodies who left warfare to men in long-ago societies is under attack. Skeletal evidence from hunter-gatherers in what's now California and from herders in Mongolia suggests that women warriors once existed in those populations.
Two research teams had planned to present these findings April 17 at the annual meeting of the American Association of Physical Anthropologists. That meeting was canceled due to the coronavirus pandemic. The results have been provided to Science News by the scientists.
Read the rest of this article...