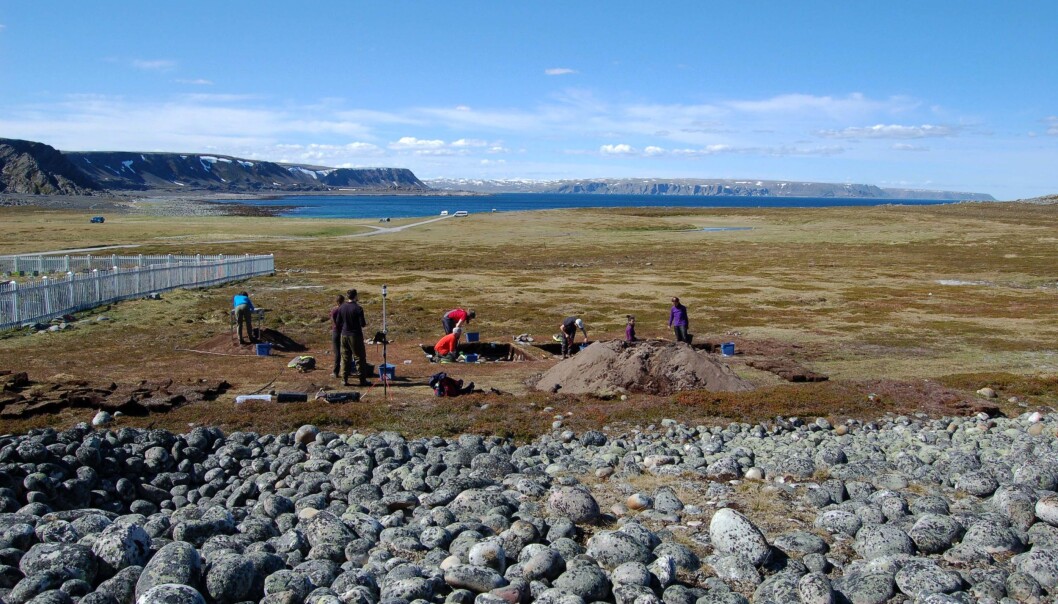 The excavation and the view towards the west in Varanger. During the settlement, the shoreline was approximately 10 meters below the edge of the excavation. The land has risen a lot since the settlement was in use, some 12 meters. (Photo: Hans Peter Blankholm)
Large amounts of toxic heavy metals such as cadmium and lead made cod and Greenland seals into harmful food in Northern Norway during the Younger Stone Age. Constantly rising sea temperatures and sea-level rise due to climate change can cause seafood to become equally unhealthy in the future.
This is what archaeology researchers are warning about in a recent study published in the journal Quaternary International.
"The discovery of so much toxic heavy metals in the seafood was very surprising, and we found very high values", says professor of archaeology at UiT The Arctic University of Norway, Hans Peter Blankholm.
Read the rest of this article...