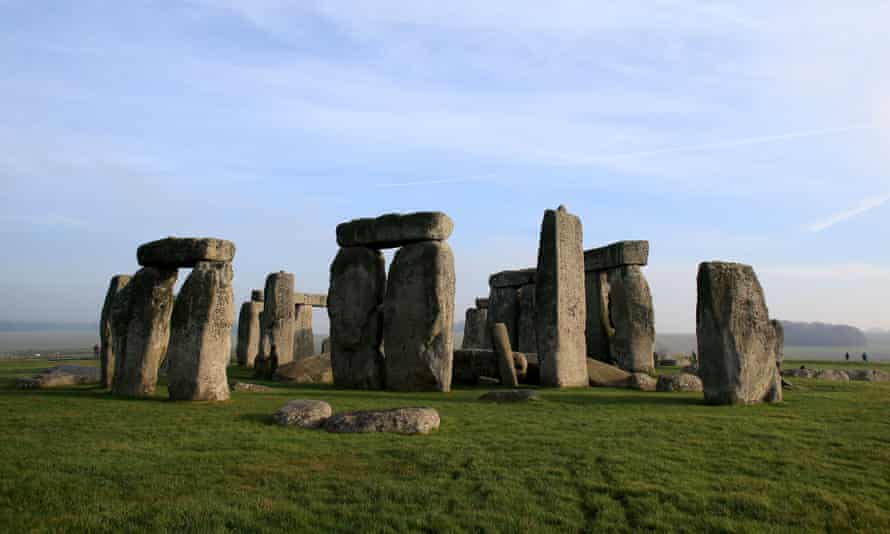 Unesco says Stonehenge will be put on its danger list unless plans for the A303 road tunnel are changed. Photograph: Matt Cardy/Getty Images
Unesco has confirmed that Stonehenge could be stripped of its world heritage site status, over its concern that a road tunnel, backed by the government, would irreversibly damage an area of "outstanding universal value".
A report to Unesco's world heritage committee setting out concerns about the £1.7bn A303 road tunnel was approved unchanged on Thursday. Unless the designs for the two-mile (3.3km) tunnel are extended and changed, the committee recommends placing Stonehenge on Unesco's list of world heritage in danger next year.
One of the two Beaker-period burials found near the site of the proposed Stonehenge road tunnel
Archaeologists unearth bronze age graves at Stonehenge tunnel site
Last month the high court was told that a decision by Grant Shapps, the transport secretary, to approve the tunnel last November was unlawful because it did not properly consider damage that would be done to a string of prehistoric sites and many thousands of ancient artefacts.
Unesco's committee found that if the high court confirms planning consent for the tunnel, Stonehenge should be placed on its danger list. It said that despite minor improvements to the original plan, the proposed cut-and-cover tunnel would irreversibly damage an area of "outstanding universal value".
Read the rest of this article...