Objects inside the tomb appear to show the cultural interactions between different worlds in the 5th century BCE.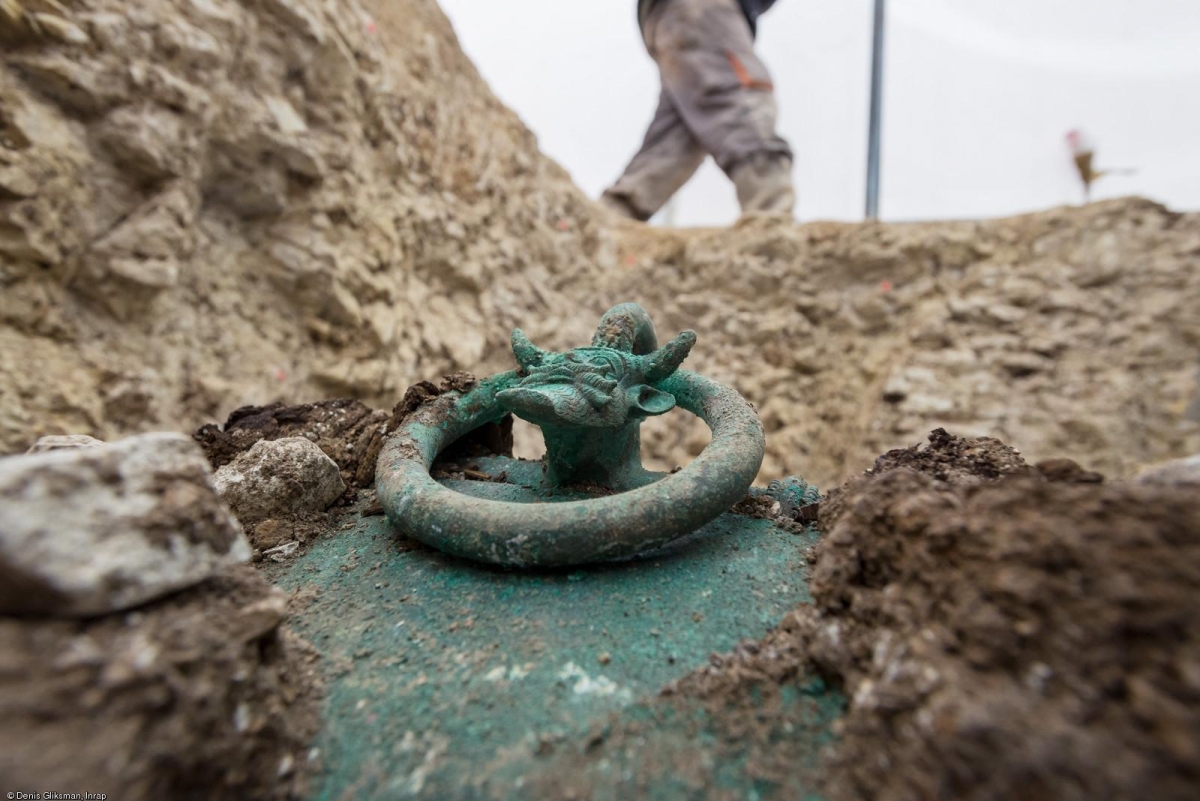 The bronze cauldron emerges from the earth.Denis Gliksman, Inrap
In 2015, the small village of Lavau in eastern France became famous around the world when archaeologists uncovered the tomb of an ancient Celtic prince, dating back to the 5th century BCE.
The tomb of the Lavau Prince, as he is now known, hides many secrets, which researchers have attempted to unveil in the past two years. Some of the stunning artefacts recovered next to the deceased have now be sent to a French lab for analysis – and the first results are starting to emerge.
A number of objects, including the prince's belt, appear to be extremely valuable as they are unique. Other artefacts bear witness to the cultural exchanges which took place at the time between different civilisations.
Read the rest of this article...