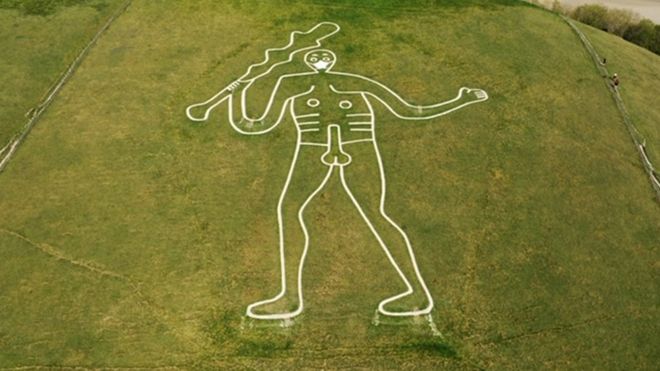 The ancient figure is thought to have been unofficially altered on Friday
A famous hillside chalk figure has been adorned with a face mask.
The Cerne Abbas Giant is thought to have been given the unauthorised addition on Friday.
Local resident Kevin Knight, who tweeted a picture of the alteration earlier, said it had "really lifted villagers' spirits".
The National Trust, which manages the protected Dorset site, said it did not encourage defacements.
The 180ft (55m) ancient naked figure is not normally accessible to the public, in order to avoid damage and erosion.
It has been unofficially altered several times before.
Read the rest of this article...