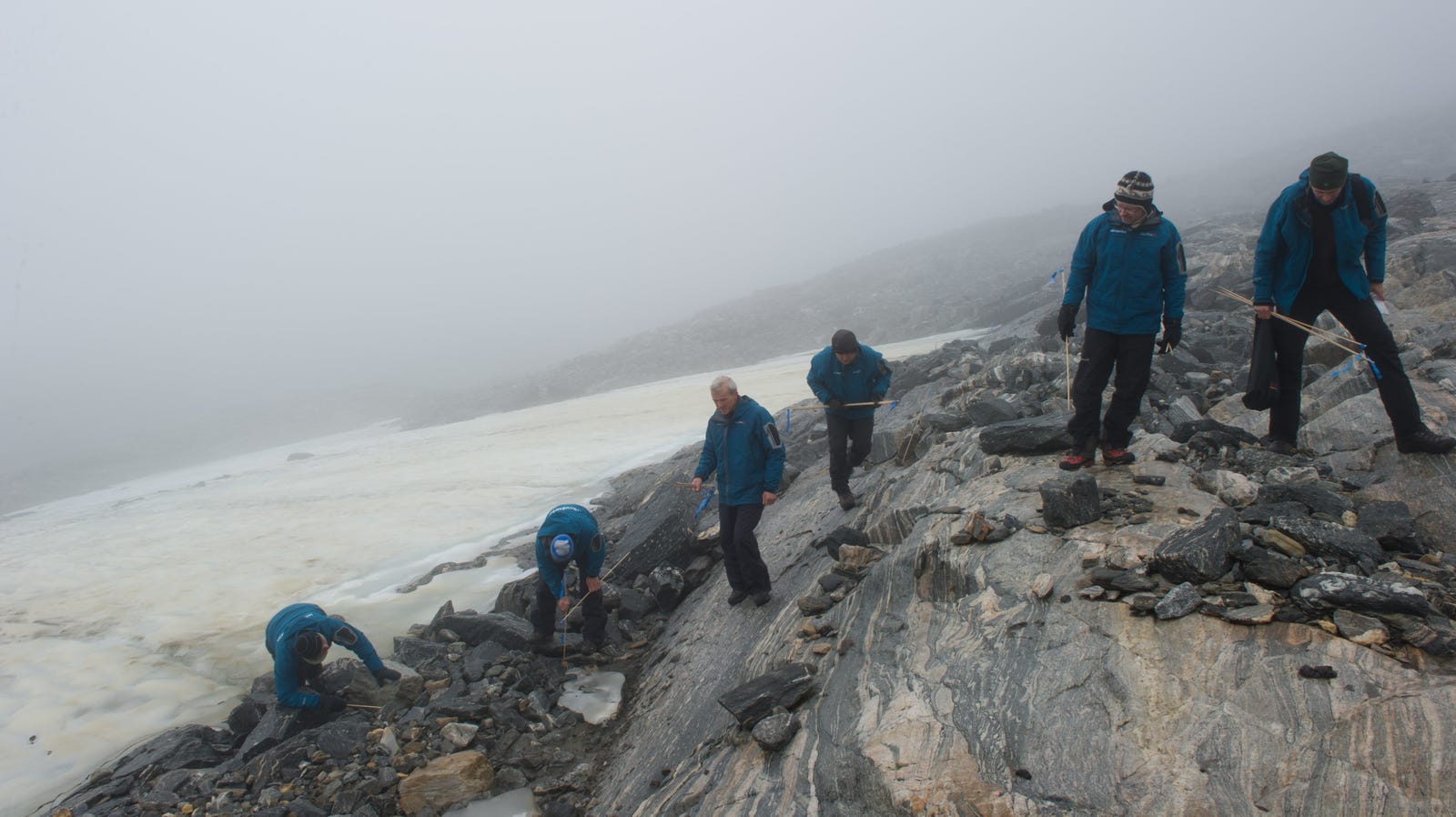 Glacial archaeologists performing fieldwork at Lendbreen, Norway.
Image: L. Pilø et al., 2020/Antiquity
Archaeologists in central Norway have uncovered evidence of a heavily traveled mountain passageway that was used during the Viking Age. Hundreds of beautifully preserved items were found atop a melting glacier, in a discovery that was, sadly, made possible by global warming.
New research published today in Antiquity describes a forgotten mountain pass at Lendbreen, Norway, that was in use from the Iron Age through to the European medieval period.
Located on Lomseggen Ridge, the passageway is absolutely littered with well-preserved artifacts, including mittens, shoes, horse snowshoes, bits of sleds, and even the remains of a dog still attached to its collar and leash. Radiocarbon dating of these artifacts is painting a picture of how and when this pivotal mountain pass was used, and its importance to both local and outside communities.
Read the rest of this article...