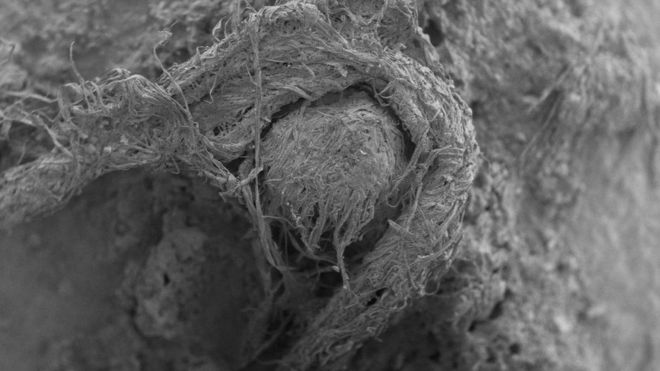 A scanning electron micrograph of the cord fragment showed the twisted fibres
A piece of 50,000-year-old string - the oldest yet discovered - found in a cave in France has cast further doubt on the idea that Neanderthals were cognitively inferior to modern humans.
A study published in Scientific Reports said a tiny, three-ply cord fragment made from bark was spotted on a stone tool recovered from the Abri du Maras.
It implies that Neanderthals understood concepts like pairs, sets and numbers.
Twisted fibres provide the basis for clothes, bags, nets and even boats.
Neanderthals - whose species died out about 40,000 years ago - are already known to have made birch bark tar, art and shell beads.
Read the rest of this article...