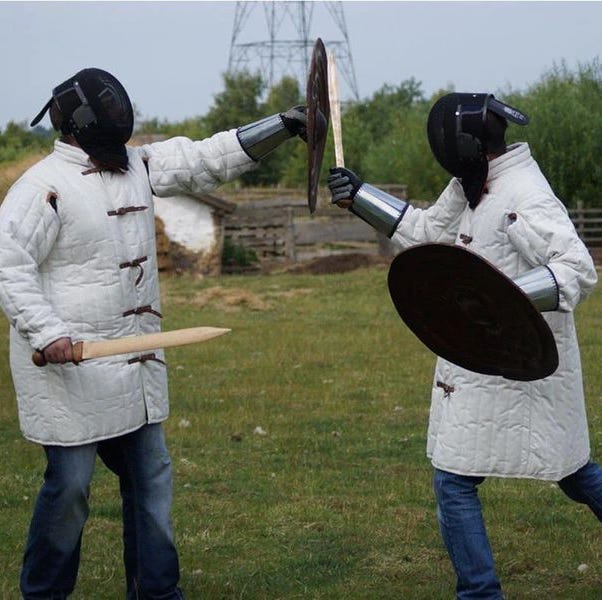 HERMANN ET AL. / JOURNAL OF ARCHAEOLOGICAL METHOD AND THEORY
After decades of debate and assumptions, archaeologists have picked up their Bronze Age swords to find out whether these soft metal weapons could really hack it in combat.
For a long time, archaeologists have assumed the countless bronze swords they've found were almost definitely for ceremonial use only. After all, bronze is super soft compared to almost any metal that came after in humankind's development. But that's the thing: If all you have right now is bronze, you're going to find a way to stab someone using bronze. YouTube has taught us all that you can make a knife from anything.
Read the rest of this article...