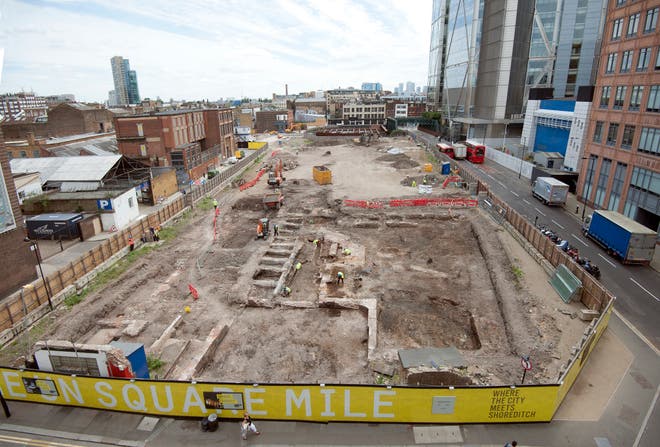 An aerial view of MOLA archaeologists excavating at Principal Place in Shoreditch - the site of the new Amazon HQ
The evidence for very early organised human communal activity in what would later become London is the discovery of a substantial amount of early Neolithic pottery – 436 fragments in total.
In terms of quantity, nothing like it has ever been found in central London before.
The fragments, found in Shoreditch, come from between 25 and 35 cooking and other pots.
What's more, scientific analysis, carried out by the University of Bristol, shows that there were two basic types of pot usage - and has therefore been able to reveal the nature and scale of what was happening at the site.
Read the rest of this article...