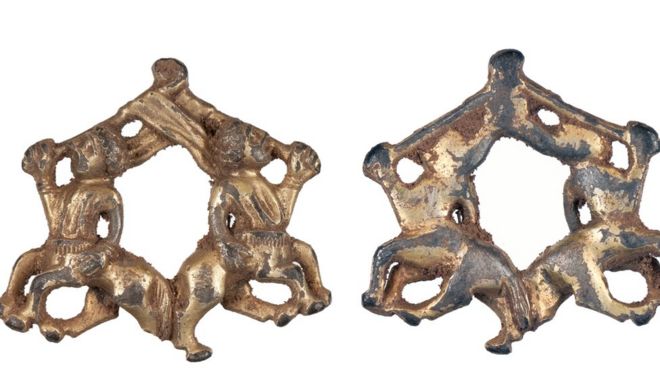 The medieval brooch dates from 1200 - 1300AD
Image copyright BRITISH MUSEUM'S PORTABLE ANTIQUITIES SCHEME
An Iron Age ring and a Medieval brooch, both found in Shropshire, have been declared as treasure.
The gold ring, which dates from 400 to 200BC, was only the sixth of its kind found in Britain.
Coroner John Ellery declared the items treasure during inquests believed to be the first in the county to have been held via video link.
Shropshire Museums has expressed an interest in acquiring both items to put on display.
The ring was discovered by metal detectorist Christopher Mussell in Frodesley in south Shropshire.
Read the rest of this article...