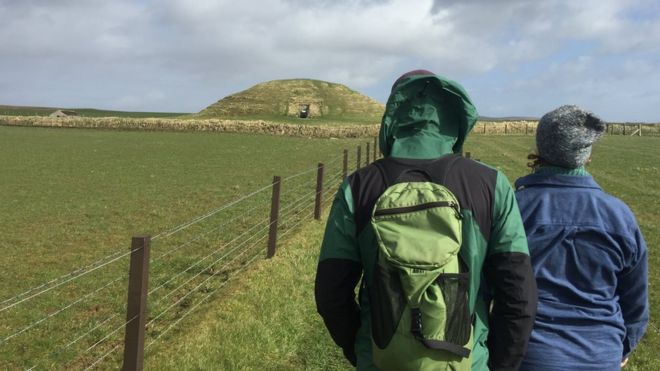 Maesehowe is Orkney's most famous burial cairn, and a popular tourist attraction
A new academic paper has suggested it is possible neolithic mass burials in Orkney and Shetland contain the bodies of tsunami victims.
The authors said archaeologists should test remains to see if the bones show the distinctive signs of drowning in sea water.
Prof James Goff said the work was based on findings from the southern hemisphere.
It is published in the Journal of Archaeological Method and Theory.
Prof Goff, from the University of New South Wales, told BBC Radio Orkney there are sites in the Solomon Islands and Vanuatu where there are "known tsunamis that have happened in prehistory at the times that these mass burials date to".
Read the rest of this article...