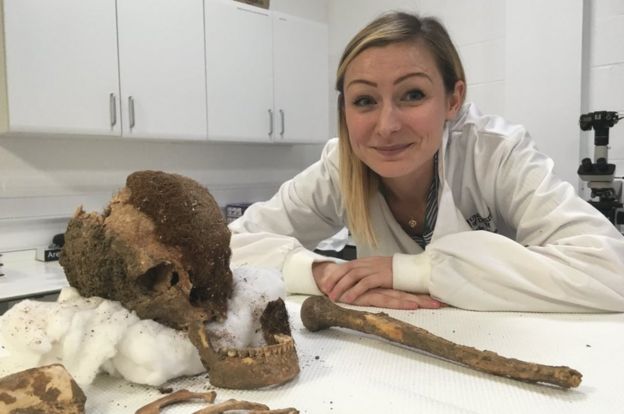 Sanita Nezirovic has been investigating the Bronze Age remains
Forensic scientists have been analysing Bronze Age bones found in a field - but how do they work out who the person was?
In September 2017, a farmer near Rock, Northumberland, preparing his field for drainage discovered a burial cist - or stone coffin - containing a skeleton and a jug.
Sanita Nezirovic, a lecturer in forensic science at the University of Derby, was tasked with finding out whose bones they were.
She has looked at the remains of hundreds of people, dating from the Bronze Age to modern times.
In each case she creates a "presumptive profile", detailing facts such as the person's sex, age and height.
Read the rest of this article...