The genome of Cheddar Man, who lived 10,000 years ago, suggests that he had blue eyes, dark skin and dark curly hair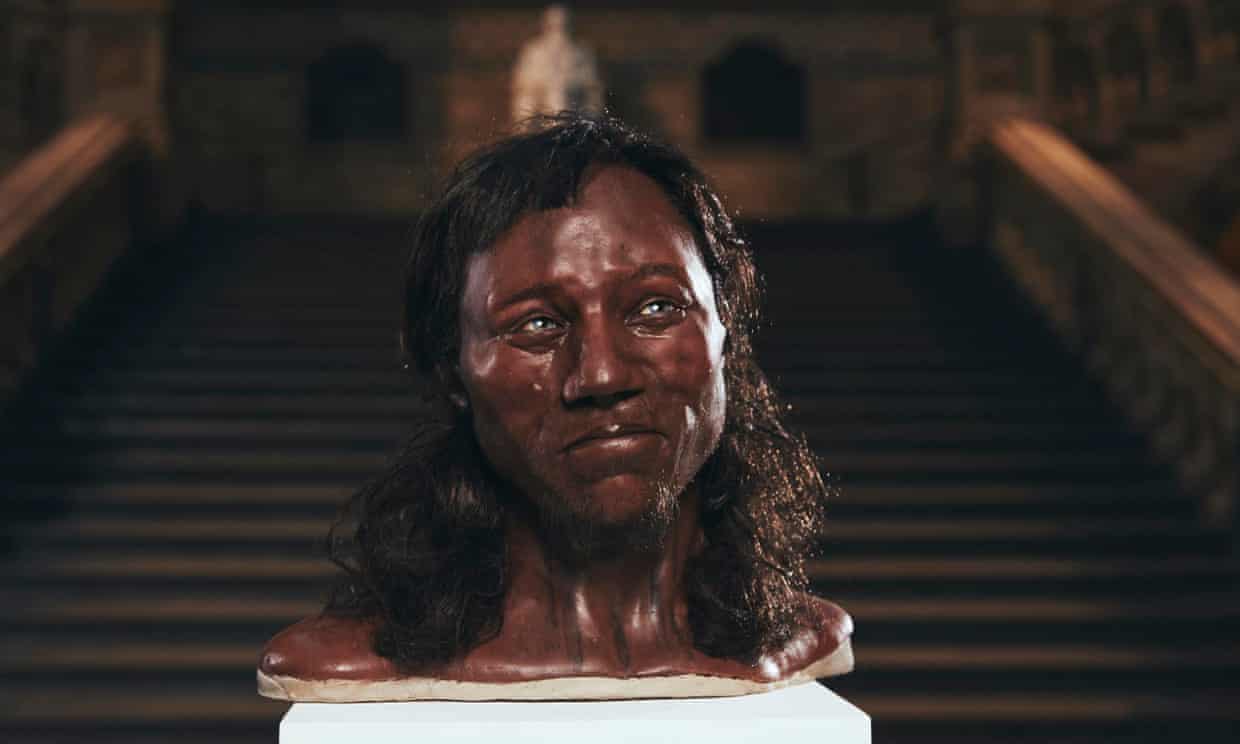 The first modern Britons, who lived about 10,000 years ago, had "dark to black" skin, a groundbreaking DNA analysis of Britain's oldest complete skeleton has revealed.
The fossil, known as Cheddar Man, was unearthed more than a century ago in Gough's Cave in Somerset. Intense speculation has built up around Cheddar Man's origins and appearance because he lived shortly after the first settlers crossed from continental Europe to Britain at the end of the last ice age. People of white British ancestry alive today are descendants of this population.
It was initially assumed that Cheddar Man had pale skin and fair hair, but his DNA paints a different picture, strongly suggesting he had blue eyes, a very dark brown to black complexion and dark curly hair.
The discovery shows that the genes for lighter skin became widespread in European populations far later than originally thought – and that skin colour was not always a proxy for geographic origin in the way it is often seen to be today.
Tom Booth, an archaeologist at the Natural History Museum who worked on the project, said: "It really shows up that these imaginary racial categories that we have are really very modern constructions, or very recent constructions, that really are not applicable to the past at all."
Read the rest of this article...