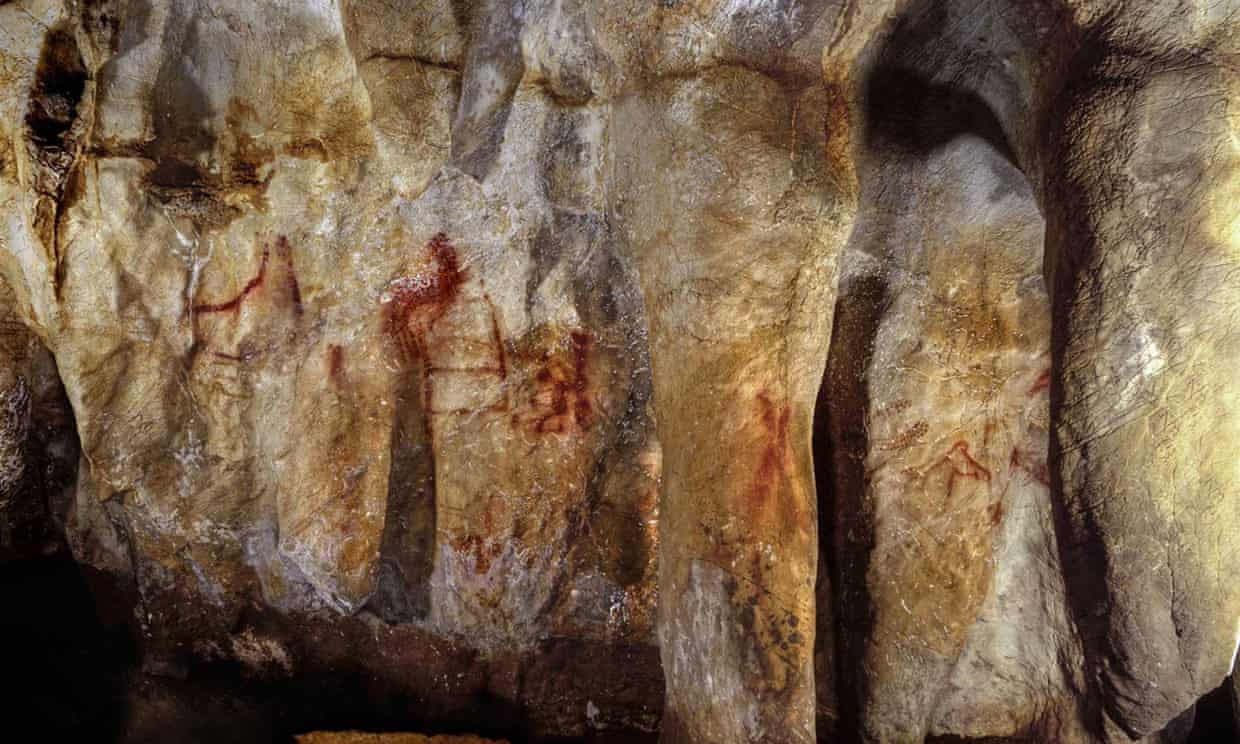 Paintings on a section of the La Pasiega cave wall, including a ladder shape composed of red horizontal and vertical lines. Photograph: P. Saura/PA
More than 65,000 years ago, a Neanderthal reached out and made strokes in red ochre on the wall of a cave, and in doing so, became the first known artist on Earth, scientists claim.
The discovery overturns the widely-held belief that modern humans are the only species to have expressed themselves through works of art.
In caves separated by hundreds of miles, Neanderthals daubed, drew and spat paint on walls producing artworks, the researchers say, tens of thousands of years before modern humans reached the sites.
Read the rest of this article...