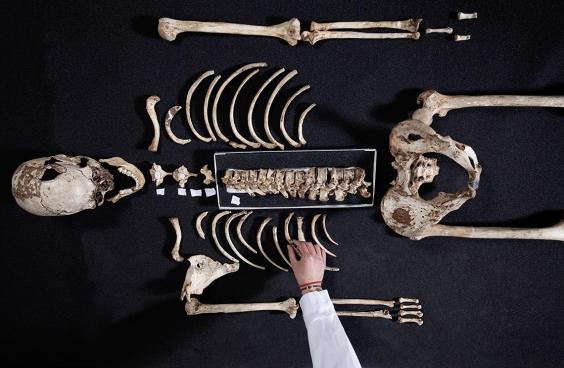 The first modern Briton had "dark to black" skin, groundbreaking new analysis of his 10,000-year-old remains has revealed.
Britain's oldest complete skeleton, known as Cheddar Man, was unearthed more than a century ago in Gough's Cave in Somerset.
But an unprecedented examination of his DNA, along with a facial reconstruction of the fossil, shows the young man would have had a darker complexion than previously thought, along with blue eyes and dark, curly hair.
Previous reconstructions of Cheddar Man, which were not based on DNA data, depicted him with a lighter skin tone.
Yet research by evolution and DNA specialists at the Natural History Museum and University College London suggests the pigmentation associated with northern European ancestry is a more recent development.
Read the rest of this article...