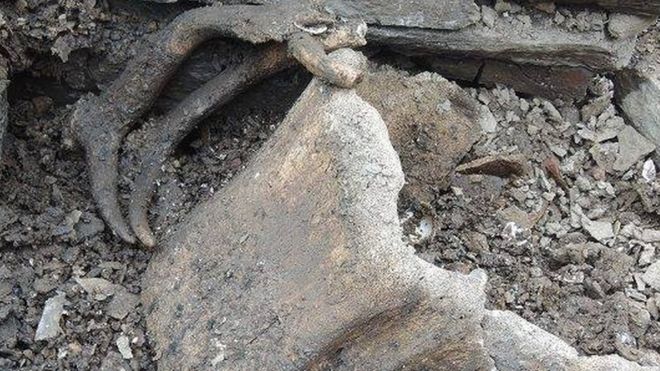 The vessel - made from a fin whale vertebra - contained a human jaw bone and two newborn lambs
UHI ARCHAEOLOGY INSTITUTE
When they first unearthed the container near a broch at South Ronaldsay, archaeologists knew it was a hollowed out whale vertebra.
Dr Martin Carruthers from the UHI archaeology institute at Orkney College says "it was used as a casket, or a vessel.
"And inside of that we found a human jawbone, and two newborn lambs.
"And it was deposited we think in quite a formal manner, just outside the door of the broch at the time it was going out of use."
Even more extraordinarily two sets of antlers from red deer had been jammed into place alongside the backbone, and held in place with a quern stone.
Read the rest of this article...