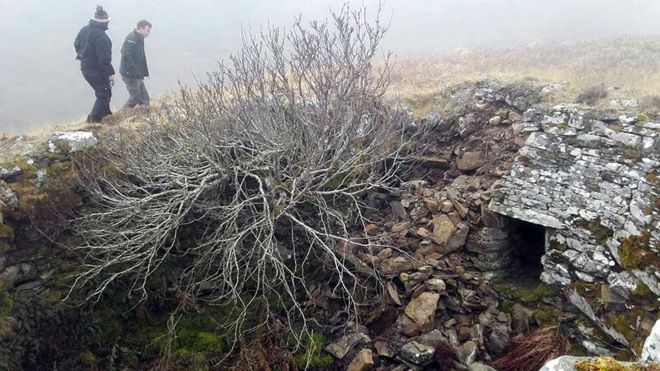 Over the years Ousdale Burn Broch has fallen into a poor state of preservation
An Iron Age drystone tower damaged by Victorian archaeologists is to be conserved.
The ruins of Ousdale Burn Broch, north of Helmsdale in Caithness, has fallen into further disrepair over the last 120 years.
A wall near the entrance to the broch has collapsed and a tree is growing inside the structure.
Archaeological charity Caithness Broch Project has secured £180,000 of funding towards its conservation.
Read the rest of this article...