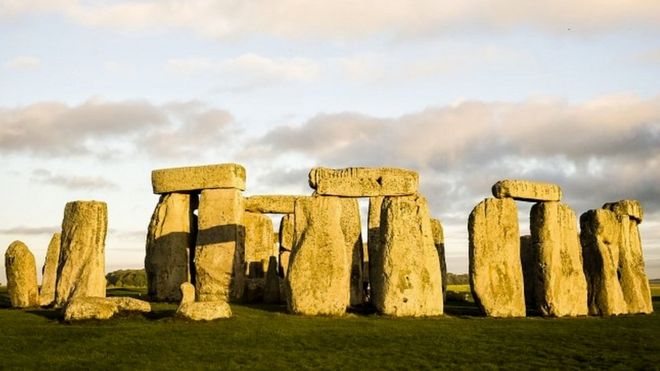 The origin of the standing sarsens at Stonehenge had been impossible to identify until now
The origin of the giant sarsen stones at Stonehenge has finally been discovered with the help of a missing piece of the site which was returned after 60 years.
A test of the metre-long core was matched with a geochemical study of the standing megaliths.
Archaeologists pinpointed the source of the stones to an area 15 miles (25km) north of the site near Marlborough.
English Heritage's Susan Greaney said the discovery was "a real thrill".
The seven-metre tall sarsens, which weigh about 20 tonnes, form all fifteen stones of Stonehenge's central horseshoe, the uprights and lintels of the outer circle, as well as outlying stones.
Read the rest of this article...