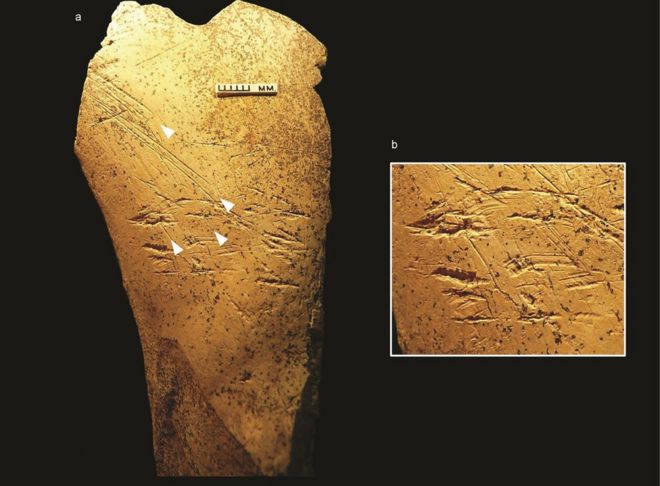 One of the oldest organic tools in the world. A bone hammer used to make the fine flint bifaces from Boxgrove. The bone shows scraping marks used to prepare the bone as well as pitting left behind from its use in making flint tools
UCL INSTITUTE OF ARCHAEOLOGY
Archaeologists say they've identified the earliest known bone tools in the European archaeological record.
The implements come from the renowned Boxgrove site in West Sussex, which was excavated in the 1980s and 90s.
The bone tools came from a horse that humans butchered at the site for its meat.
Flakes of stone in piles around the animal suggest at least eight individuals were making large flint knives for the job.
Researchers also found evidence that other people were present nearby - perhaps younger or older members of a community - shedding light on the social structure of our ancient relatives.
Read the rest of this article...