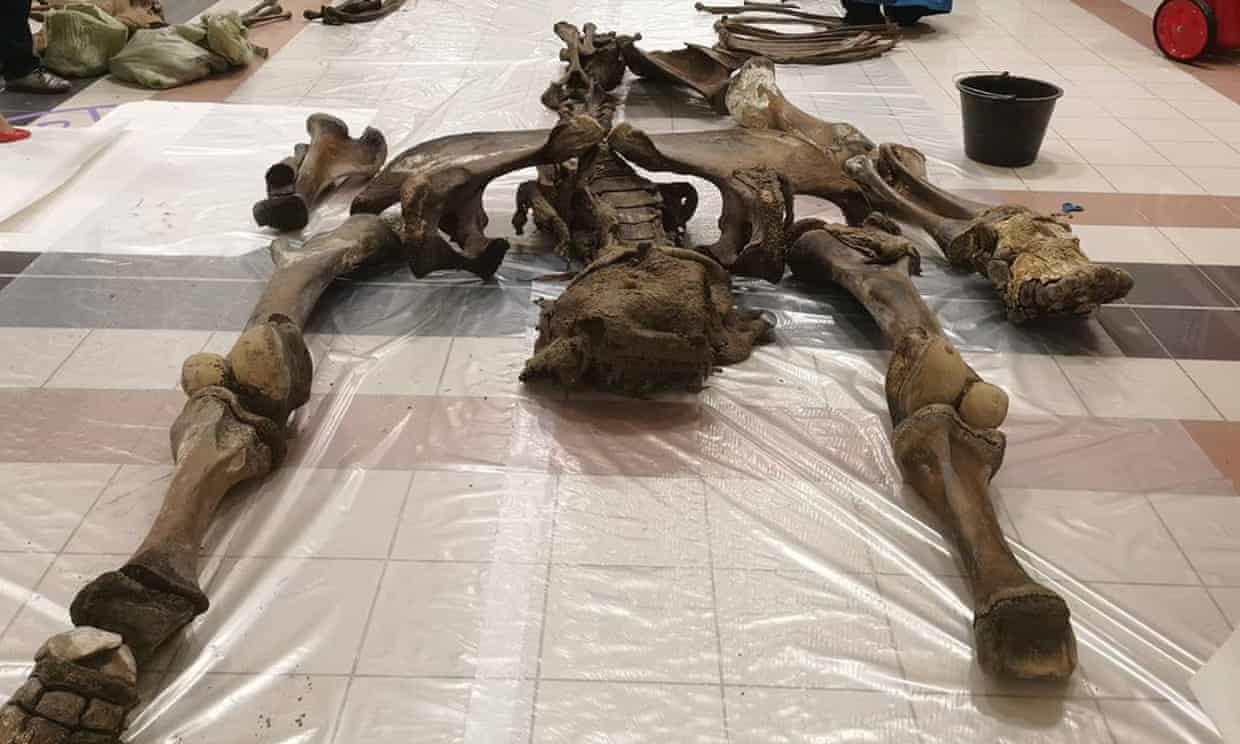 A newly discovered woolly mammoth skeleton found on the Yamal peninsula in Siberia, Russia, is remarkably well preserved. Photograph: mvk.yanao/ Instagram
Rare find includes skin, tendon and excrement of what is thought to be an adult male
Russian scientists are poring over the uniquely well-preserved bones of a 10,000-year-old woolly mammoth after completing the operation to pull them from the bottom of a Siberian lake.
Experts spent five days scouring the silt of Lake Pechenelava-To in the remote Yamal peninsula for the remains, which include tendons, skin and even excrement, after they were spotted by local residents. About 90% of the animal has been retrieved during two expeditions.
Read the rest of this article...