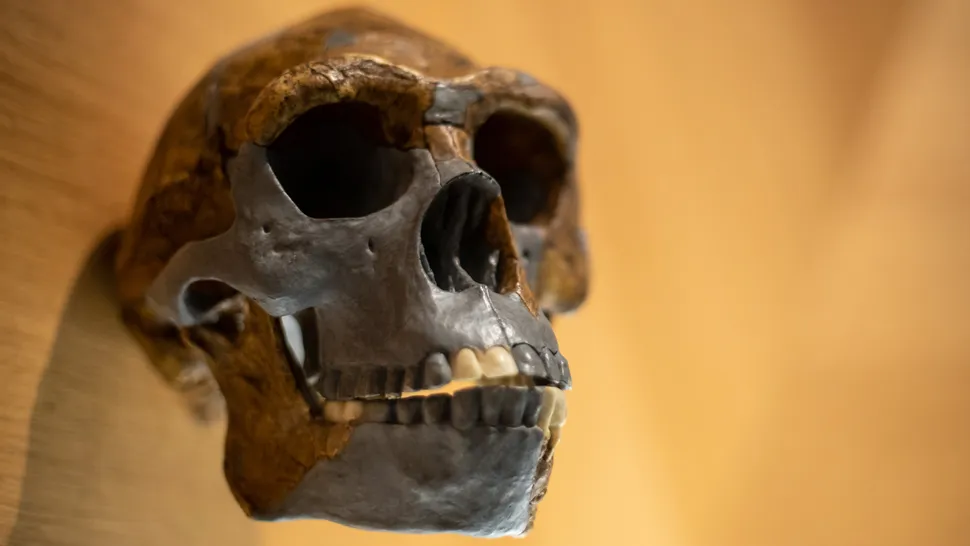 An unidentified ancestor that interbred with humans may have been Homo erectus (skull shown here).
Today's humans carry the genes of an ancient, unknown ancestor, left there by hominin species intermingling perhaps a million years ago.
The ancestor may have been Homo erectus, but no one knows for sure — the genome of that extinct species of human has never been sequenced, said Adam Siepel, a computational biologist at Cold Spring Harbor Laboratory and one of the authors of a new paper examining the relationships of ancient human ancestors.
The new research, published today (Aug. 6) in the journal PLOS Genetics, also finds that ancient humans mated with Neanderthals between 200,000 and 300,000 years ago, well before the more recent, and better-known mixing of the two species occurred, after Homo sapiens migrated in large numbers out of Africa and into Europe 50,000 years ago. Thanks to this ancient mixing event, Neanderthals actually owe between 3% and 7% of their genomes to ancient Homo sapiens, the researchers reported.
Read the rest of this article...