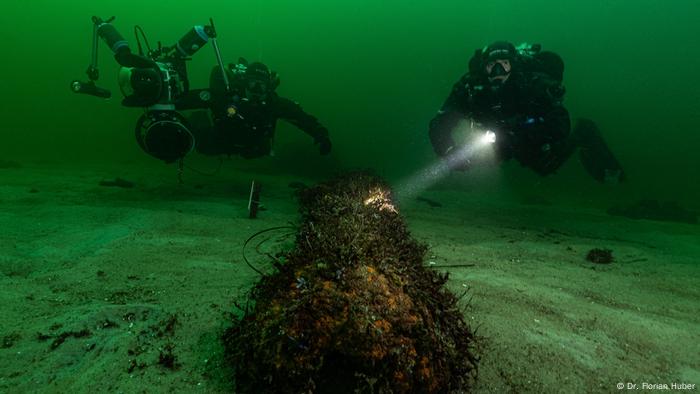 The Cosquer Cave's impressively well-preserved Stone Age paintings were only discovered in 1991. Researchers are always finding new treasures under water.
When the French diving instructor Henri Cosquer discovered in 1985 the access to a flooded cave at a depth of 37 meters (121 feet), during a diving tour in the Mediterranean off the coast of Marseille, he didn't know that it concealed an archaeological sensation.
He and his companions dived down to the entrance of the cave several times over the next few months. But it wasn't until 1991 that he managed to reach the main cave through a tunnel. It would later bear his name.
The narrow, stone-carved space was completely dry, its walls covered with mysterious prehistoric paintings.
The world's only underwater Stone Age cave
The archaeologists and scientists who later examined the cave found that the drawings were approximately 19,000 to 27,000 years old. The paintings mainly showed animals — seals, fish, horses, bison, mountain goats, sea birds — that were surprisingly lifelike.
Read the rest of this article...