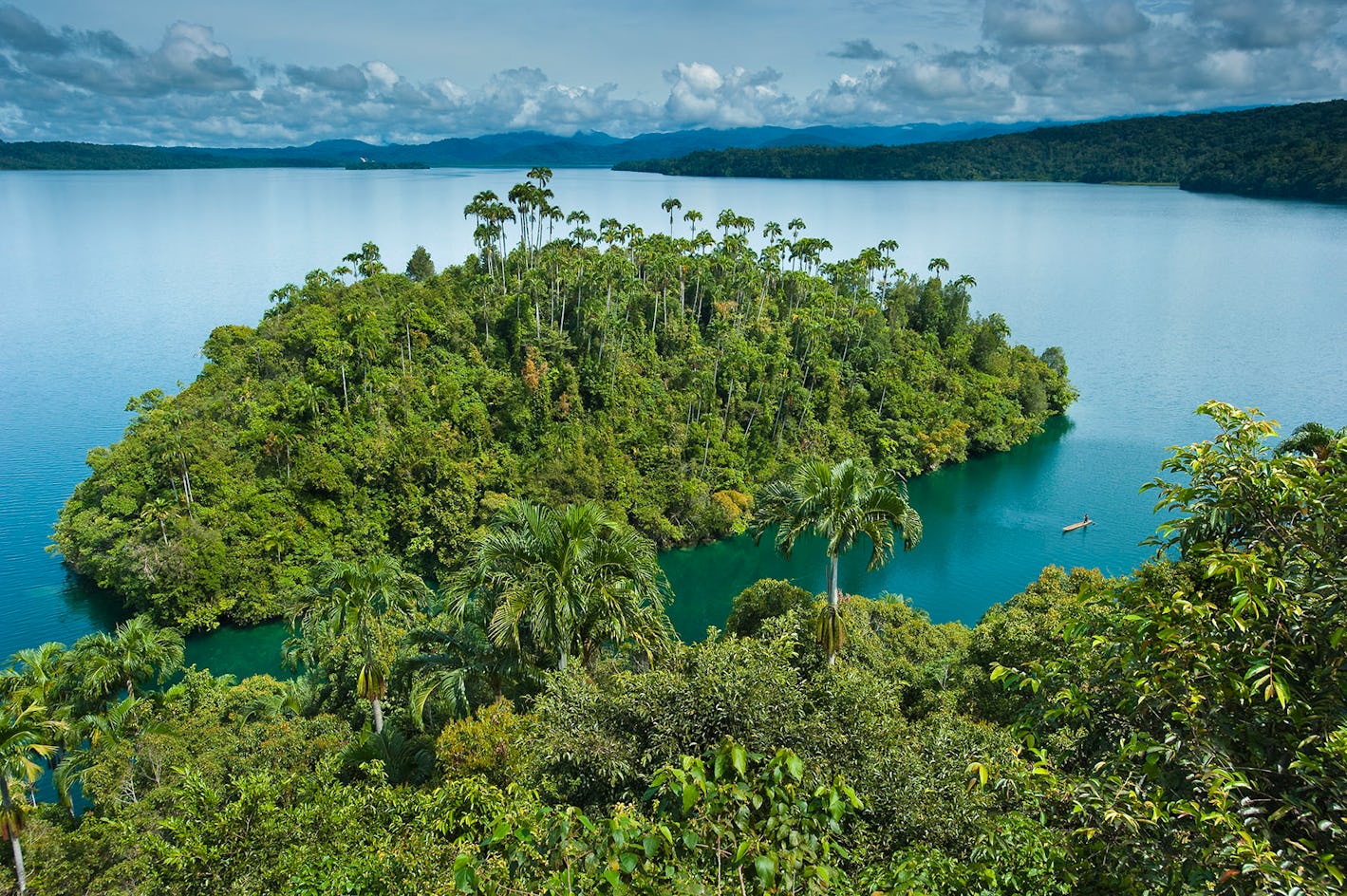 Kutubu island in Papua New Guinea. Different ancient humans encountered each other in this region.Marc Dozier
Around 45,000 years ago, anatomically modern humans expanding into the Pacific region encountered archaic hominins on their journey. It wasn't long before they started having sex with them. So much sex, that it continued for millennia.
What the humans didn't know is they were picking up genes that would help them adapt to and survive island living. These genes continue to benefit people living in this region today, new research suggests.
The Pacific region is home to a deep history of early human evolution. However, genomic studies in the region are just emerging, says Etienne Patin, a human population geneticist with Institut Pasteur in France. Patin is the new study's co-author.
"Today, 95 percent of genomic studies focus on European-descent individuals, while they represent only 16 percent of the human population," Patin tells Inverse.
His research, published Thursday in the journal Nature, examines whether or not sex between modern humans and other species of humans facilitated the genetic adaption to island environments still observed in some Pacific Islanders today. This population has the highest levels of combined Neanderthal and Denisovan ancestry worldwide, the study suggests.
Read the rest of this article...