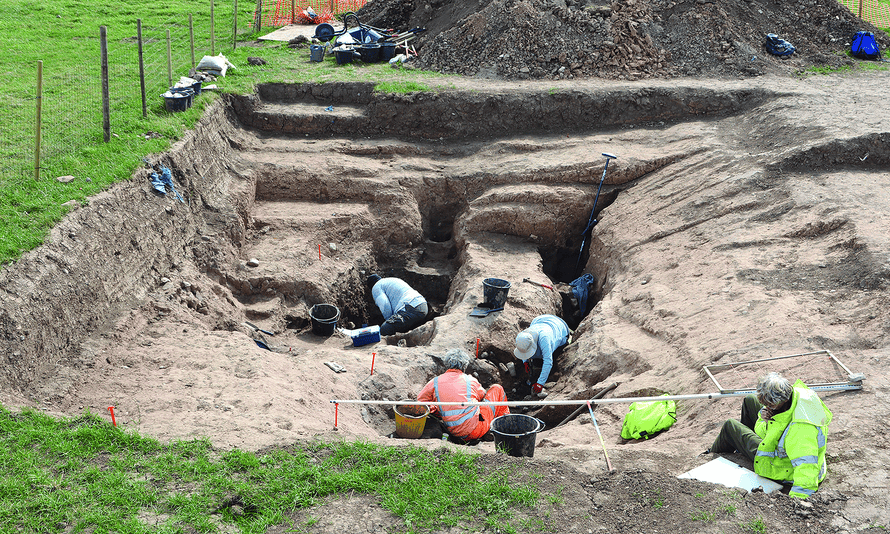 Excavations at the archeological site near Loftus in North Yorkshire
Neolithic people were manufacturing salt in Britain almost 6,000 years ago, before the building of Stonehenge and more than two millennia earlier than was first thought, a new archaeological discovery suggests.
Excavations at a site at Street House farm in North Yorkshire have revealed evidence of the earliest salt production site ever found in the UK and one of the first of its kind in western Europe, dating to around 3,800BC.
The finds, uncovered at a coastal hilltop site near Loftus, include a trench containing three hearths, broken shards of neolithic pottery, some still containing salt deposits, shaped stone artefacts and a storage pit – all key evidence of salt processing.
Read the rest of this article...