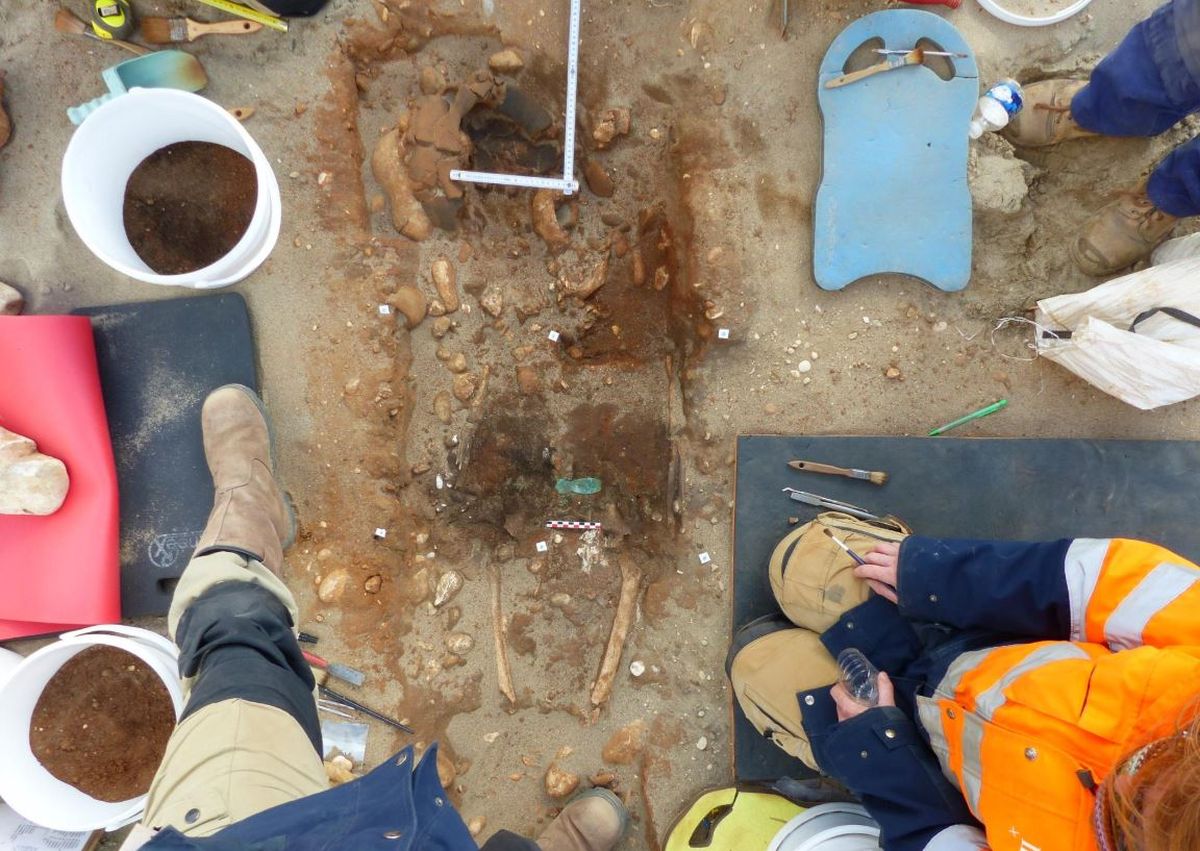 Archaeologists are planning to excavate the tomb along with the woman's remains. (Inrap)
The tomb of a woman dating back about 2700 years has been uncovered by archaeologists in France.
The woman, who is believed to have lived at the start of the Iron Age in the eighth century BC, was found adorned with jewelry which had been preserved over millennia.
Several hectares of the ancient grave site on the bank of the Rhone river in eastern France is being excavated by experts from the archaeological research organisation Inrap.
"Inside the coffin, the deceased, a middle-aged woman, was laid on her back, arms beside her body, dressed and adorned with her jewelry," the archaeologists wrote in a statement about the discovery.
Read the rest of this article...