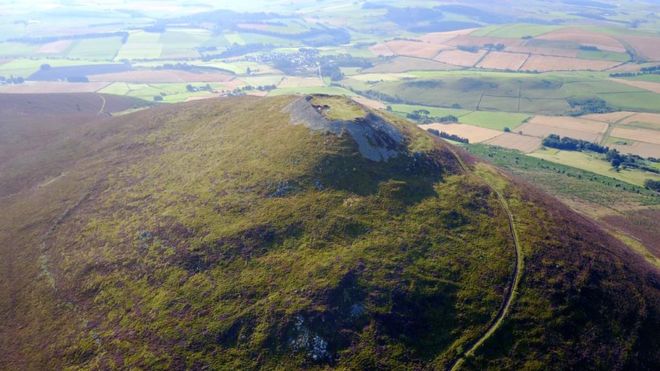 Tap O' Noth overlooks Rhynie
A hillfort in Aberdeenshire is one of the largest ancient settlements ever discovered in Scotland, researchers have said.
University of Aberdeen archaeologists say 4,000 people may have lived in more than 800 huts perched high on the Tap O' Noth near Rhynie.
Many had thought it dated from the Bronze or Iron Age.
The team said carbon dating suggested it was likely to be Pictish, dating back as far as the third century AD.
They believe at its height it may have rivalled the largest known post-Roman settlements in Europe.
Archaeologists from the university have conducted extensive fieldwork in the surrounding area since 2011.
Read the rest of this article...