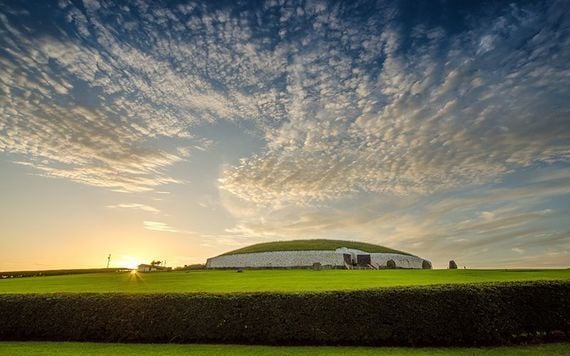 The quay was discovered near Newgrange GETTY
The archaeologists told a conference that they had discovered "features that were clearly manmade" under the surface of the River Boyne.
Archaeologists may have uncovered a 5,000-year-old quay on the bottom of the River Boyne, near the famous Newgrange Neolithic passage grave.
Annalisa Christie, of University College Dublin, and Dr. Kieran Westley, of the University of Ulster, carried out the sonar study at the end of February.
The scientists made the discovery close to the Brú na Bóinne complex in County Meath, which contains about 100 Neolithic monuments, including the passage graves at Newgrange, Dowth, and Knowth.
Brú na Bóinne is one of the most important Neolithic sites in the world and it looks as though scientists have made yet another discovery close to the historic area.
Read the rest of this article...