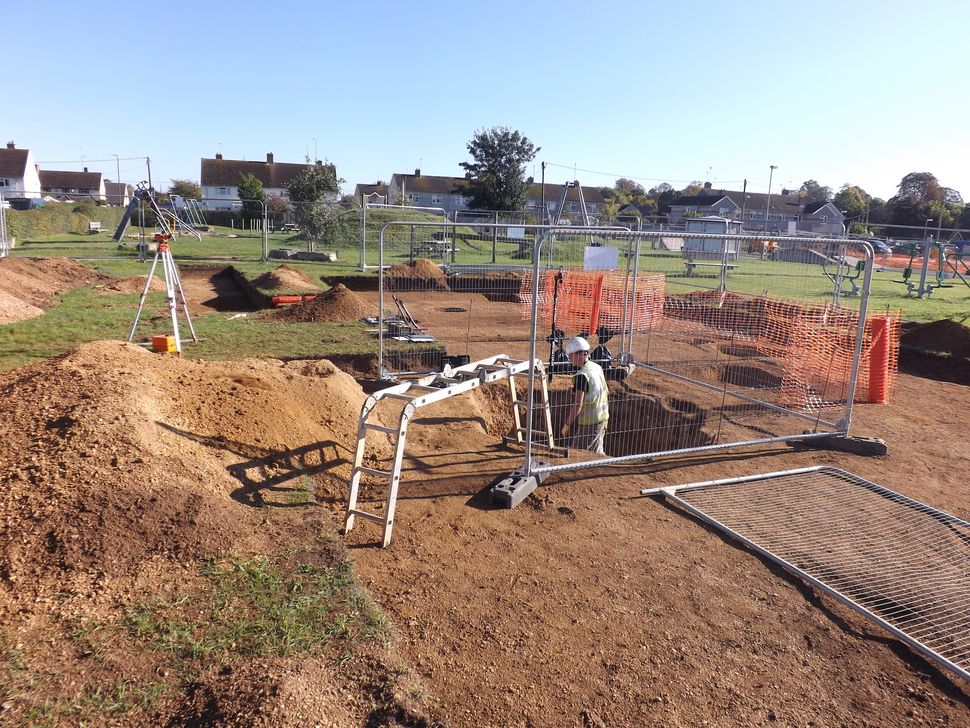 Archaeologists excavate the Bronze Age burials at Lechlade Skate Park in southwestern England.
(Image: © Foundations Archaeology)
Archaeologists have unearthed the remains of a Bronze Age chieftain buried with profound wealth: Instead of receiving just one cattle "head and hoof" offering in his grave, a prize item reserved for VIP burials of that age, the chieftain had four such offerings.
Even more confounding was the discovery of another burial near the chieftain's remains, that of an older man buried in a seated position, according to Foundations Archaeology, a British-based archaeological consultancy. The older man was buried with one head and hoof offering and nothing else, said Andy Hood, an archaeologist with Foundations Archaeology, who helped excavate the site.
"One of the mysteries is, what was the relationship between those two men?" Hood told Live Science. The two likely had some type of social bond, but it's unclear why they were buried so close to each other, he said.
Read the rest of this article...