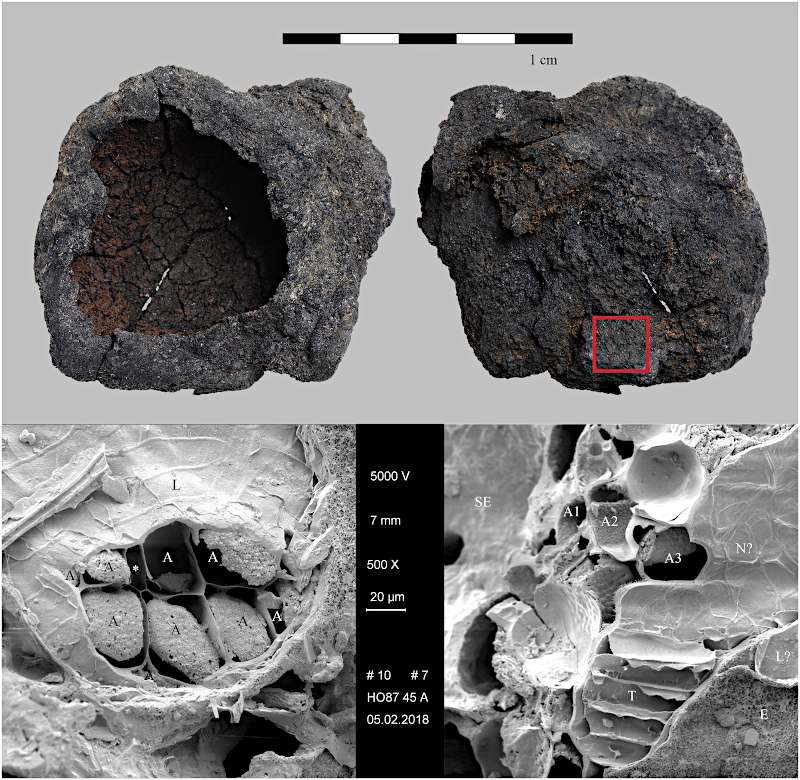 Ein schalenförmiges verkohltes Getreideprodukt von Hornstaad-Hörnle. (Abb: Naturalis Biodiversity Center, Leiden / L. Kubiak-Martens [https://doi.org/10.1371/journal.pone.0231696.g009])
Stammt das älteste Bier Europas aus Baden-Württemberg?
Einem internationalen Forscherteam unter der Leitung des Archäobotanikers Dr. Andreas Heiss (Österreichische Akademie der Wissenschaften) ist es gelungen, gemälzte Gerste in prähistorischen Gefäßen aus Pfahlbausiedlungen am Bodensee nachzuweisen. Die Forschungsergebnisse bestätigen, dass malzhaltige Getränke bereits im 4. Jahrtausend vor Christus in Baden-Württemberg zubereitet wurden.
Bisher galten keltische Fundstellen des 5. bis 4. Jahrhunderts vor Christus, ebenso im heutigen Baden-Württemberg, als älteste Brauereien Mitteleuropas. Weltweit stammen die ältesten Brauereinachweise bisher aus Israel mit Datierungen aus dem 12. Jahrtausend vor Christus.
Read the rest of this article...