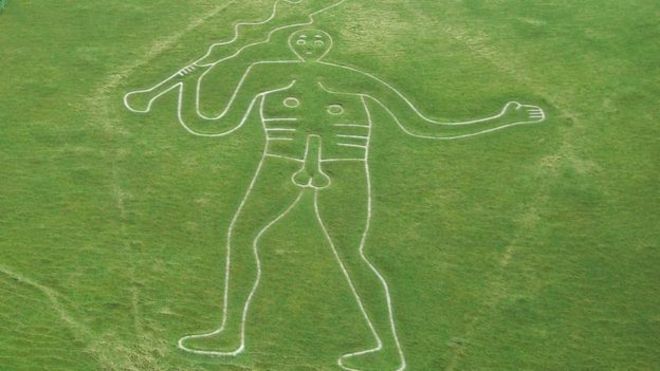 Archaeologists are hoping to establish the age of an ancient naked figure sculpted into a chalk hillside.
Soil samples have been extracted from the Cerne Abbas Giant in Dorset. Tests are expected to reveal a "date range" for when the landmark was created.
It is hoped results, on soil samples from the giant's elbows and feet, will be available in July.
The technique used will be the same as that used to date the Uffington White Horse in Oxfordshire in the 1990s.
Prof Phillip Toms, of the University of Gloucestershire, will attempt to date the samples using a technique called optically stimulated luminescence (OSL).
Read the rest of this article...