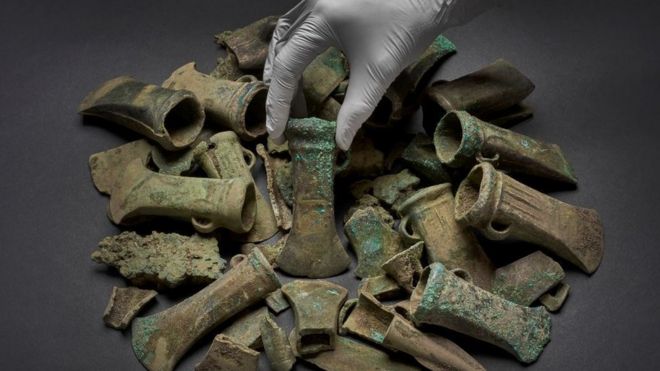 A group of 453 artefacts are due to go on display at a museum next year
Ancient weapons discovered on a building site will go on display at the Museum of London Docklands.
The group of 453 artefacts found in Havering, east London, is the third largest ever discovered in the UK.
It "adds immensely to our understanding of Bronze Age life", Historic England said.
The find, which dates from between 800BC and 900BC, was officially declared treasure by a coroner earlier this year.
The discovery, dubbed the Havering Hoard, was uncovered last September, and will form the centrepiece of a major exhibition from April.
Read the rest of this article...