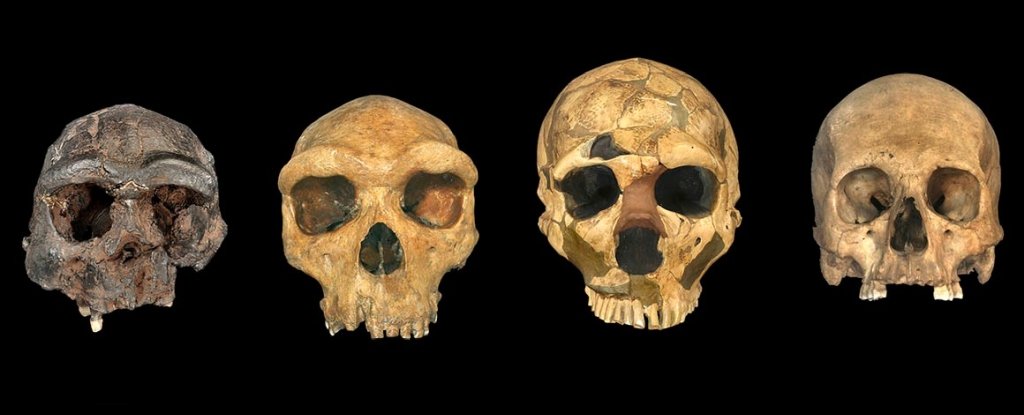 From left to right, the skulls of Homo erectus, Homo heidelbergensis, Homo neanderthalensis and Homo sapiens. (NHM)
Homo sapiens today look very different from our evolutionary origins, the microbes wriggling about in the primordial mud. But our emergence as a distinct species cannot, based on the current evidence, be conclusively traced to a single location at any single point in time.
In fact, according to a team of scientists, who have conducted a thorough review of our current understanding of human ancestry, there may never even have been such a time. Instead, the earliest known appearances of Homo sapiens traits and behaviours are consistent with a range of evolutionary histories.
We simply don't have a large enough fossil record to definitively rule on a specific time and place in which modern humans emerged.
Read the rest of this article...