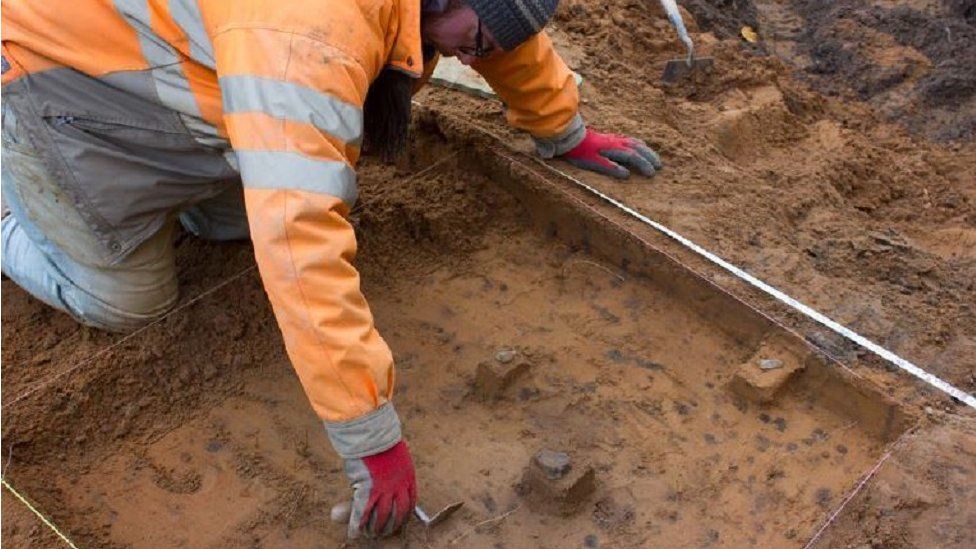 An archaeological dig was carried out before building could begin JEZ HEMMING
An archaeological dig at a site earmarked for housing has uncovered more than 300 stone age tools and artefacts.
The 9,000-year-old site, on Castle Hill, Rhuddlan, Denbighshire, is "on a par with the oldest proven Mesolithic site" in Wales, archaeologists say.
The site was a target for developers for about a decade and planning consent was granted for a house in 2017.
But the need for an archaeological dig was agreed before building could begin.
The site yielded a total of 314 stone artefacts. Experts believe it was a sandy ridge overlooking the flood-plain of the River Clwyd.
Read the rest of this article...