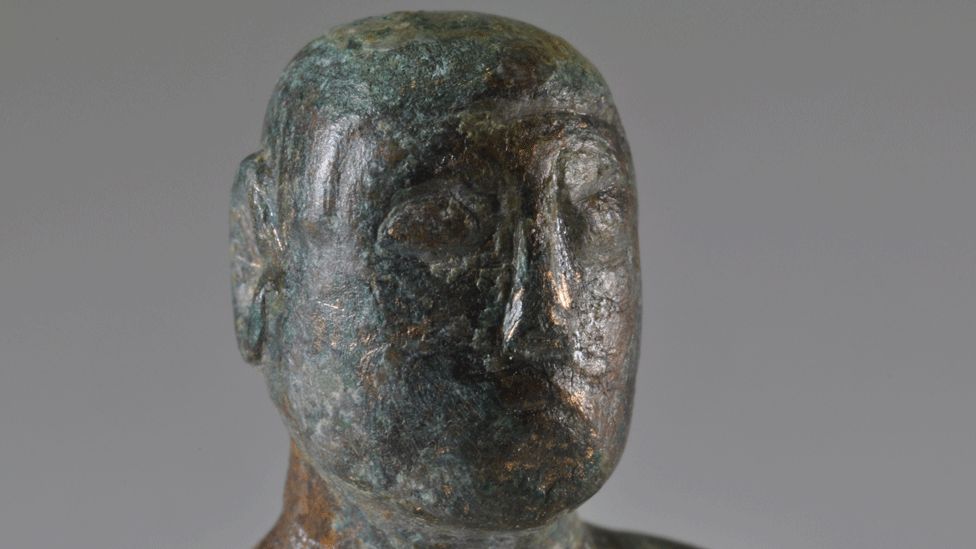 It is believed the figure could represent Cernunnos, the Celtic god of fertility
NATIONAL TRUST/OXFORD ACHAEOLOGY
A tiny statue's moustache and haircut could be evidence of popular fashion trends from the 1st Century, an archaeologist has said.
The 5cm (2in) figure of a Celtic deity was discovered at the National Trust's Wimpole Estate in Cambridgeshire.
Work in 2018 revealed a late Iron Age to early Roman rural settlement, and artefacts discovered there have since been subject to further analysis.
The "remarkable" detail was revealed when the figurine was cleaned.