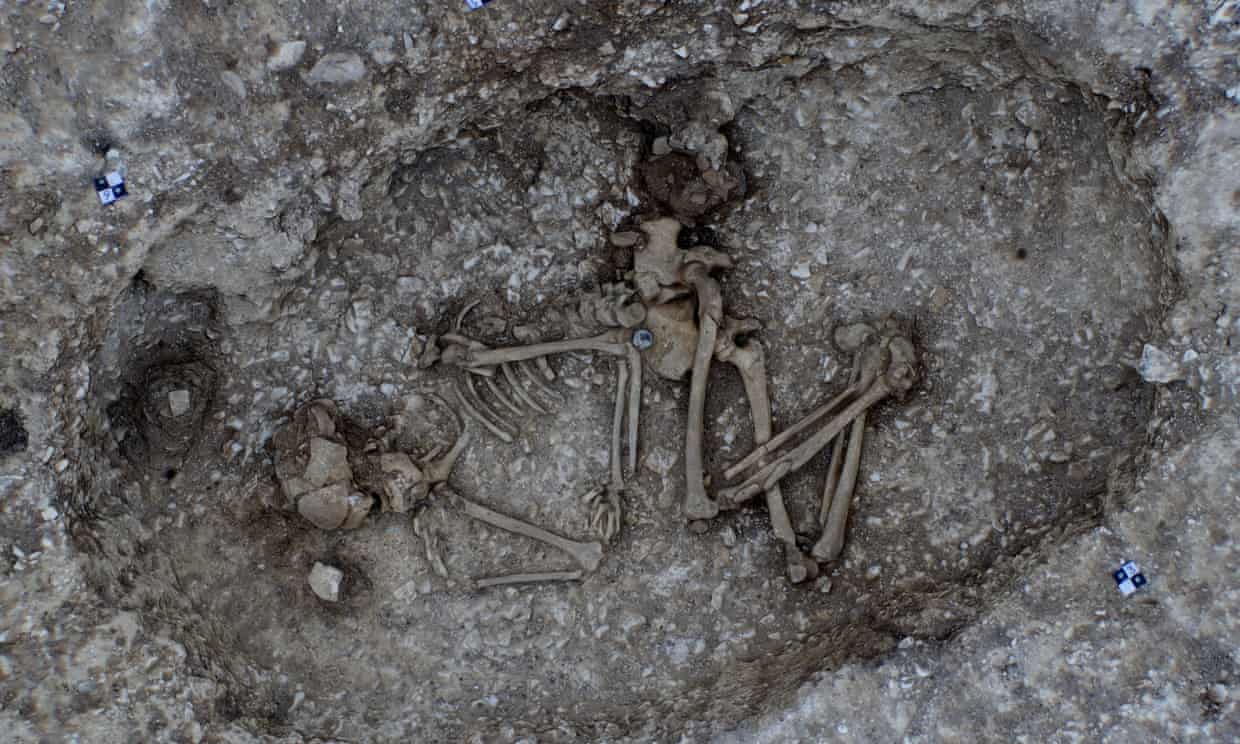 One of the two Beaker-period burials found near the site of the proposed Stonehenge road tunnel. Photograph: Wessex Archaeology
Exclusive: experts also find neolithic pottery and mysterious C-shaped enclosure at A303 excavation site
Bronze age graves, neolithic pottery and the vestiges of a mysterious C-shaped enclosure that might have been a prehistoric industrial area are among the finds unearthed by archaeologists who have carried out preliminary work on the site of the proposed new road tunnel at Stonehenge.
One of the most intriguing discoveries is a unique shale object that could have been part of a staff or club found in a 4,000-year-old grave. Nearby is the resting spot of a baby buried with a small, plain beaker.
Ditches that flank the C-shaped enclosure contain burnt flint, suggesting a process such as metal or leatherworking was carried out there thousands of years ago.
Read the rest of this article...