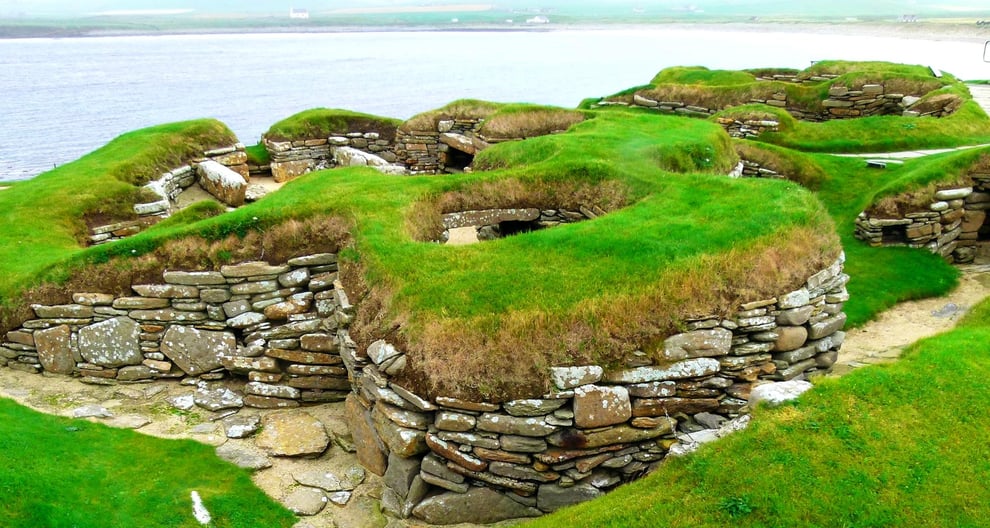 Skara Brae on Orkney. People lived at the Neolithic settlement from around 3,250 BC.
Archaeologists may have discovered another Skara Brae around half a mile from the world-famous Neolithic village.
Skara Brae is considered the best preserved Neolithic settlement in Western Europe with people first making their home there around 3,100BC.
It was discovered in 1850 when a storm exposed part of the coastal site. Now, almost 170 years later, coastal erosion may have uncovered its neighbour.
A section of badly damaged wall has been exposed by the work of the pounding tides at the north end of the Bay of Skaill.
Deer antlers, a boar tooth, a cattle jawbone and a large decorated stone have also been discovered.
Sigurd Towrie, spokesman for the Archaeology Institute at University of Highlands and Islands, said the finds "suggest there is another settlement at the Bay of Skaill – one that, from previous environmental sampling, is likely to be 4,000 to 5,000 years old".
Read the rest of this article...