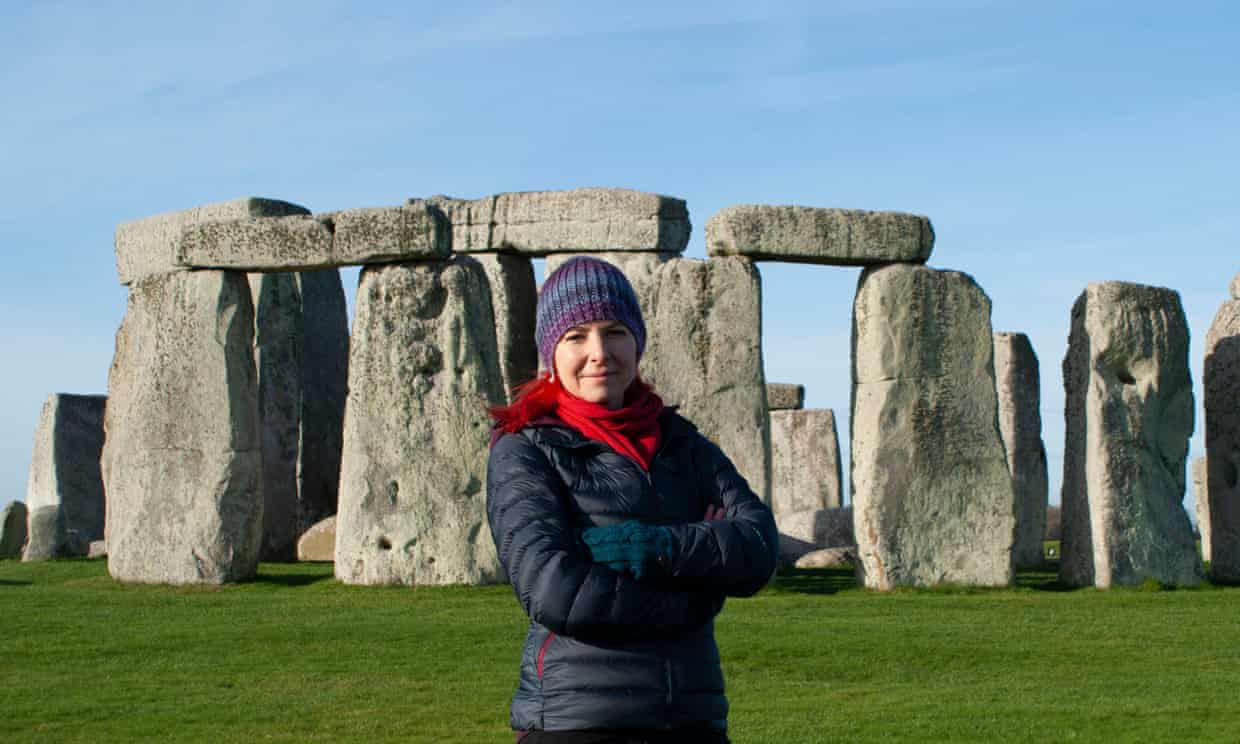 Prof Alice Roberts in front of Stonehenge for a BBC Two documentary: The Lost Circle Revealed to be screened on Friday. Photograph: Barney Rowe/BBC/PA
Find backs theory that bluestones first stood at Waun Mawn before being dragged 140 miles to Wiltshire
An ancient myth about Stonehenge, first recorded 900 years ago, tells of the wizard Merlin leading men to Ireland to capture a magical stone circle called the Giants' Dance and rebuilding it in England as a memorial to the dead.
Geoffrey of Monmouth's account had been dismissed, partly because he was wrong on other historical facts, although the bluestones of the monument came from a region of Wales that was considered Irish territory in his day.
Now a vast stone circle created by our Neolithic ancestors has been discovered in Wales with features suggesting that the 12th-century legend may not be complete fantasy.
Its diameter of 110 metres is identical to the ditch that encloses Stonehenge and it is aligned on the midsummer solstice sunrise, just like the Wiltshire monument.
Read the rest of this article...