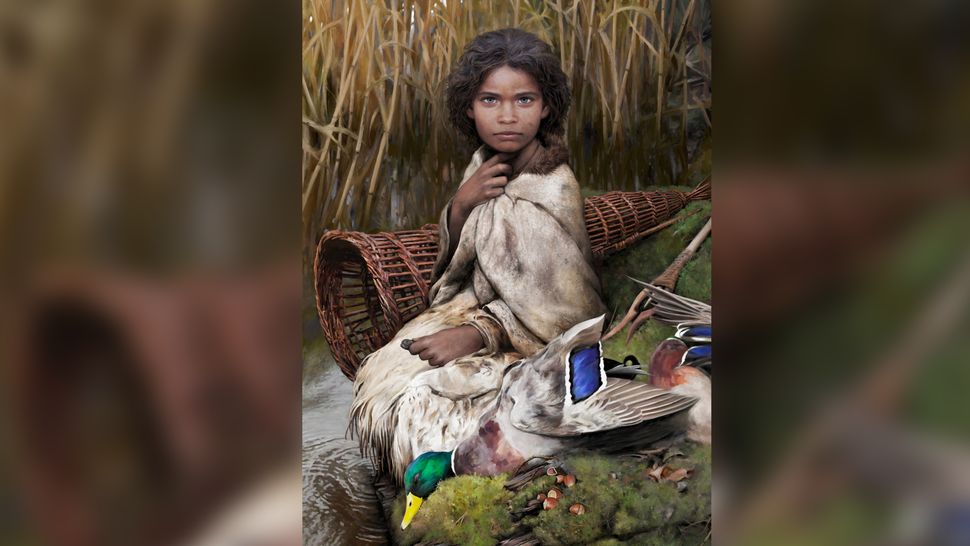 This is an artistic reconstruction of Lola, a 5,700-year-old woman whose appearance was reconstructed from DNA analysis of a chewed piece of birch pitch.
Thousands of years ago, a young Neolithic woman in what is now Denmark chewed on a piece of birch pitch. DNA analysis of this prehistoric "chewing gum" has now revealed, in remarkable detail, what she looked like.
The team nicknamed the young Neolithic woman "Lola" after Lolland, the island in Denmark on which the 5,700-year-old chewing gum was discovered. The Stone Age archaeological site, Syltholm, on the island of Lolland, pristinely preserved the gum in mud for the thousands of years after Lola discarded it.
It was so well-preserved that a group of scientists at the University of Copenhagen were able to extract a complete ancient human genome — all of the young girl's genetic material — from it. They were also able to extract DNA from ancient pathogens and oral microbes that she carried in her mouth.
Read the rest of this article...