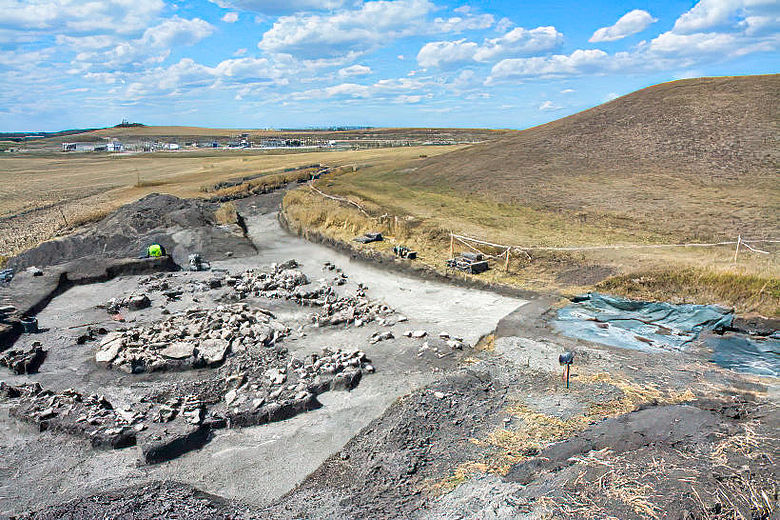 Nachbestattungen am Fuß des Leubinger Großgrabhügels.
Foto: M. Küßner, TLDA, Weimar
Seit 2016 werden erstmals seit 140 Jahren im Vorfeld und am sogenannten Leubinger Hügel selbst archäologische Untersuchungen durch das Thüringische Landesamt für Denkmalpflege und Archäologie (TLDA) vorgenommen. Dabei traten bisher völlig unbekannte Befunde zutage: ein kleiner vorgelagerter Grabhügel, spätbronzezeitliche Gräber um den Haupthügel sowie Hinweise auf seine tatsächliche Größe.
Der Leubinger Fürstenhügel ist der größte noch weitgehend erhaltene frühbronzezeitliche Grabhügel Mitteleuropas. Die Ausstattung des »Fürsten« mit Gold in einer aufwendigen Grabkammer enormer Größe in diesem monumentalen Hügel bezeugt einen Machtanspruch frühbronzezeitlicher Herrschaft. Der Hügel ist eingebettet in eine über tausende von Jahren entstandene kleine Totenlandschaft.
Read the rest of this article...