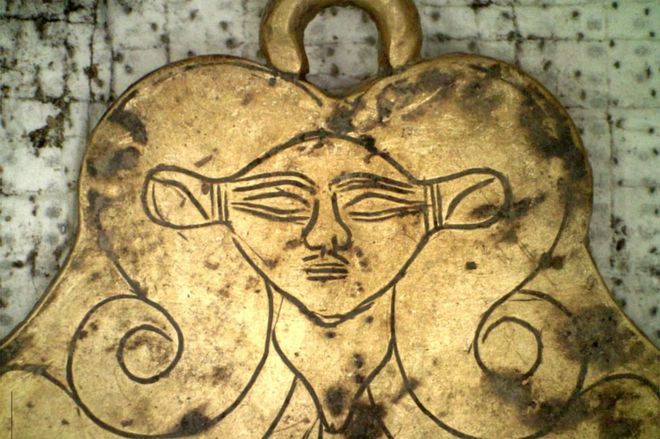 A gold pendant depicted the head of the Egyptian goddess Hathor - a protector of the dead
Archaeologists have discovered two royal tombs in Greece containing jewellery and artefacts dating back more than 3,000 years.
The finds include a gold ring depicting bulls flanked by sheaves of barley and a pendant showing an Egyptian goddess.
The US researchers say their discovery will provide new clues about early Mycenaean trade and culture.
The tombs are near the Bronze Age palace of Pylos, in Greece's southern Peloponnese region.
They are not far from another important grave discovered in 2015, believed to be that of an early ruler of the city.
Read the rest of this article...