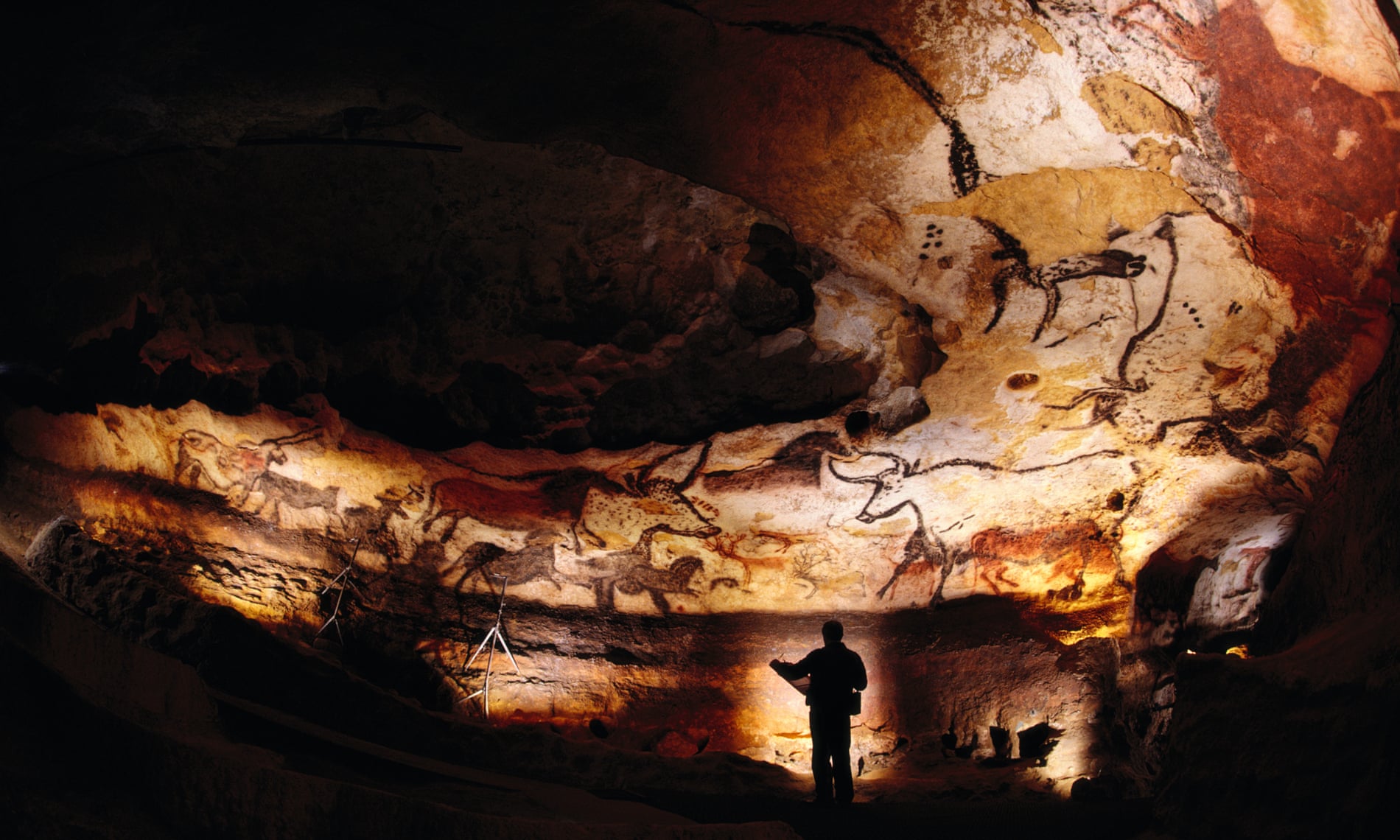 Paleolithic artwork in Lascaux, France.
Photograph: Sissie Brimberg/National Geographic/Getty Images
In our self-obsessed age, the anonymous, mysterious cave art of our ancient ancestors is exhilarating.
By Barbara Ehrenreich
In 1940, four teenage boys stumbled, almost literally, from German-occupied France into the Paleolithic age. As the story goes – and there are many versions of it – they had been taking a walk in the woods near the town of Montignac when the dog accompanying them suddenly disappeared. A quick search revealed that their animal companion had fallen into a hole in the ground, so – in the spirit of Tintin, with whom they were probably familiar – the boys made the perilous 15-metre descent to find it. They found the dog and much more, especially on return visits illuminated with paraffin lamps. The hole led to a cave, the walls and ceilings of which were covered with brightly coloured paintings of animals unknown to the 20th-century Dordogne – bison, aurochs and lions. One of the boys later reported that, stunned and elated, they began to dart around the cave like "a band of savages doing a war dance". Another recalled that the painted animals in the flickering light of the boys' lamps seemed to be moving. "We were completely crazy," yet another said, although the build-up of carbon dioxide in a poorly ventilated cave may have had something to do with that.
Read the rest of this article...