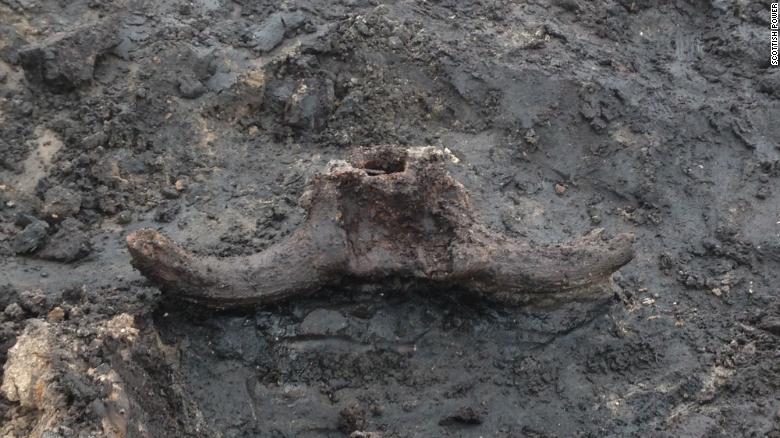 The site included the skull of an auroch, an extinct species of cattle.
A Neolithic trackway dating to 2300 B.C. was uncovered in a nondescript field in Suffolk, on the east coast of England, thanks to a power company.
Among the findings at the site were the skull of an auroch -- an extinct species of wild cattle dating to about 4000 B.C. -- as well as pottery, building structures, bones, coins and poles to designate the route of the ancient trackway, the centerpiece of this particular excavation. Trackways are ancient roadways that formed when people or animals repeatedly tread the same path.
"Undoubtedly this is a site of international archaeological significance. It is exceptionally rare to find preserved organic materials from the Neolithic period, and we will learn a great deal from this discovery," said Richard Newman, associate director at Wardell Armstrong, the company overseeing the dig.
Read the rest of this article...