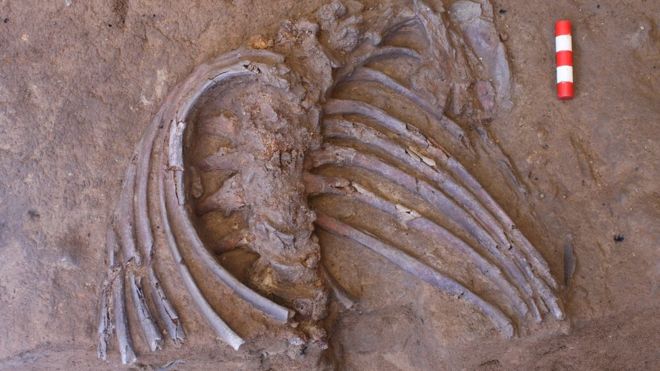 The ribcage of Shanidar Z (GRAEME BARKER)
Researchers have described the first "articulated" remains of a Neanderthal to be discovered in a decade.
An articulated skeleton is one where the bones are still arranged in their original positions.
The new specimen was uncovered at Shanidar Cave in Iraq and consists of the upper torso and crushed skull of a middle-aged to older adult.
Excavations at Shanidar in the 1950s and 60s unearthed partial remains of 10 Neanderthal men, women and children.
During these earlier excavations, archaeologists found that some of the burials were clustered together, with clumps of pollen surrounding one of the skeletons.
Read the rest of this article...