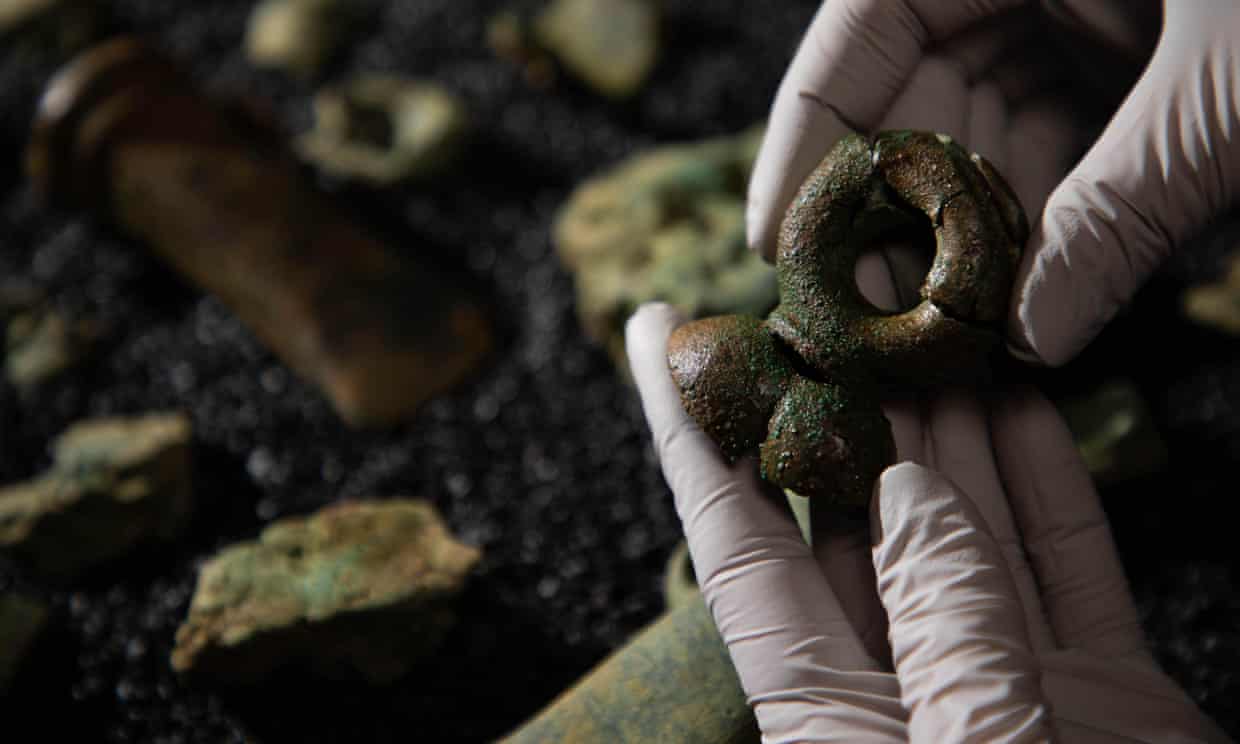 A rare terret ring discovered in the Havering hoard. Photograph: David Parry/PA
Bronze age specialists split on why so many objects would have been broken and buried
One of the largest and most mysterious bronze age hoards ever found in the UK contains objects that have astonished archaeologists, including items more commonly found in France and the Alps.
The Museum of London on Monday revealed new finds among the Havering hoard, a remarkable collection of 453 swords, axes, knives, chisels, sickles, razors, ingots and bracelets excavated from a quarry in east London over a period of three months and revealed last year.
Dating from 900-800BC, it is the third largest bronze age hoard ever discovered in the UK.
Closer examination has revealed a pair of terret rings believed to have been used to prevent the reins tangling on horse-drawn carts. Bronze age examples have been found before in France but not the UK.
Read the rest of this article...