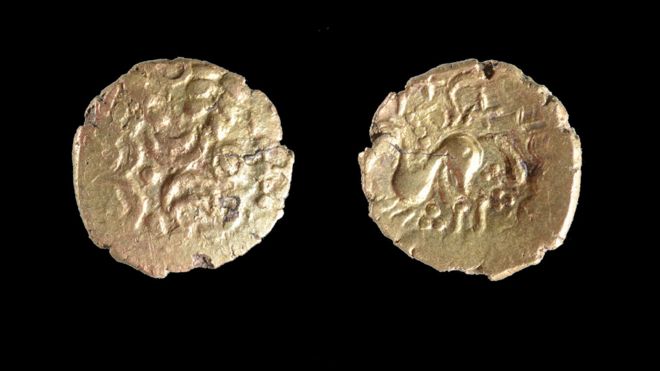 The collection of coins was found near Blythburgh
A hoard of 19 gold coins from the Iron Age unearthed in Suffolk was a "really unusual" find for the area, an expert has said.
The collection was found on land near Blythburgh in February last year.
Suffolk coroner Nigel Parsley was told some of the coins had features linked with those traditionally associated with the north Thames area.
Archaeologist Dr Anna Booth said it showed "cross cultural interaction" between nearby counties at the time.
Mr Parsley declared the coins as treasure.
Read the rest of this article...