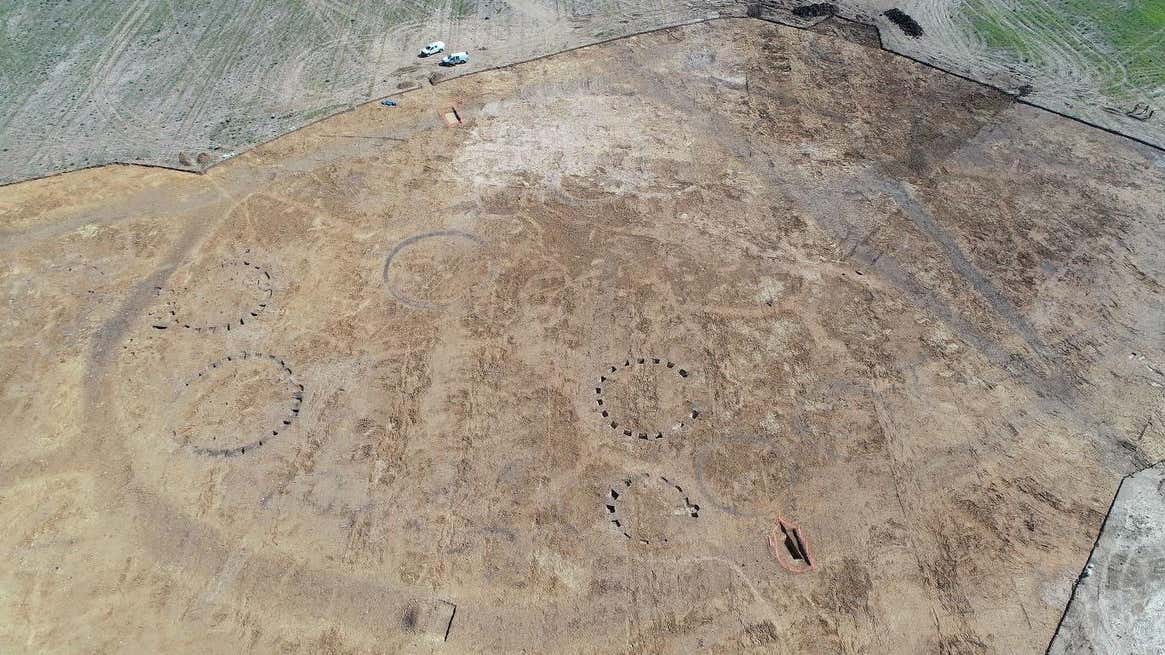 The footprints of some of the Iron Age roundhouses (vans at top for scale).
Photo: Oxford Archaeology East
Over the course of 2020, a patchwork of circles were dug out from below the topsoil of Tye Green, Cressing in England. The circles—each a ring of polygonal depressions—were the footprints of large structures, all that remained of a settlement that began in the late Iron Age and lasted through the Roman conquest of Britain. The site was recently excavated by Oxford Archaeology East for Countryside Properties with RPS Consulting in advance of residential development there.
The archaeological work, carried out with social distancing and other measures to avoid the spread of covid-19, turned up the remains of at least 17 wattle-and-daub roundhouses, some nearly 50 feet (15 meters) across, and semi-circular structures that the archaeological team say may have served as windbreaks, which would have protected hearths, furnaces, or other fiery elements of life at the time.