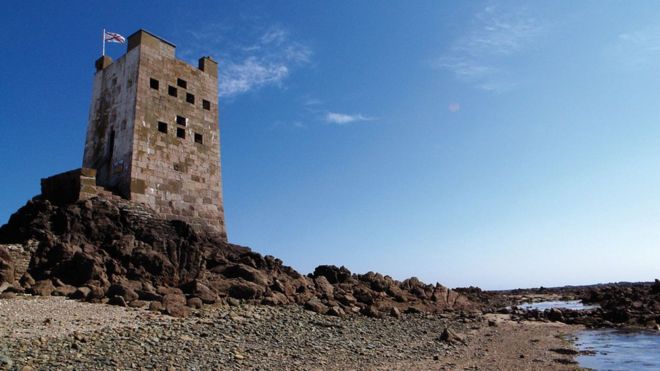 The team will base themselves at Seymour Tower, an 18th Century offshore fortification
Archaeologists are planning an ambitious survey of part of the seabed off Jersey where Neanderthals once lived.
The site is part-exposed during spring low tide, giving the team a four-hour window to dig while the sea is out.
Stone tools and mammoth remains have been recovered from the Violet Bank over the years.
Neanderthals are known to have inhabited what is now Jersey for hundreds of thousands of years.
The Violet Bank is a type of coastal zone known as an intertidal reef. It's underwater at high tide but some 10 sq km of seabed is exposed during the low spring tide.
Read the rest of this article...