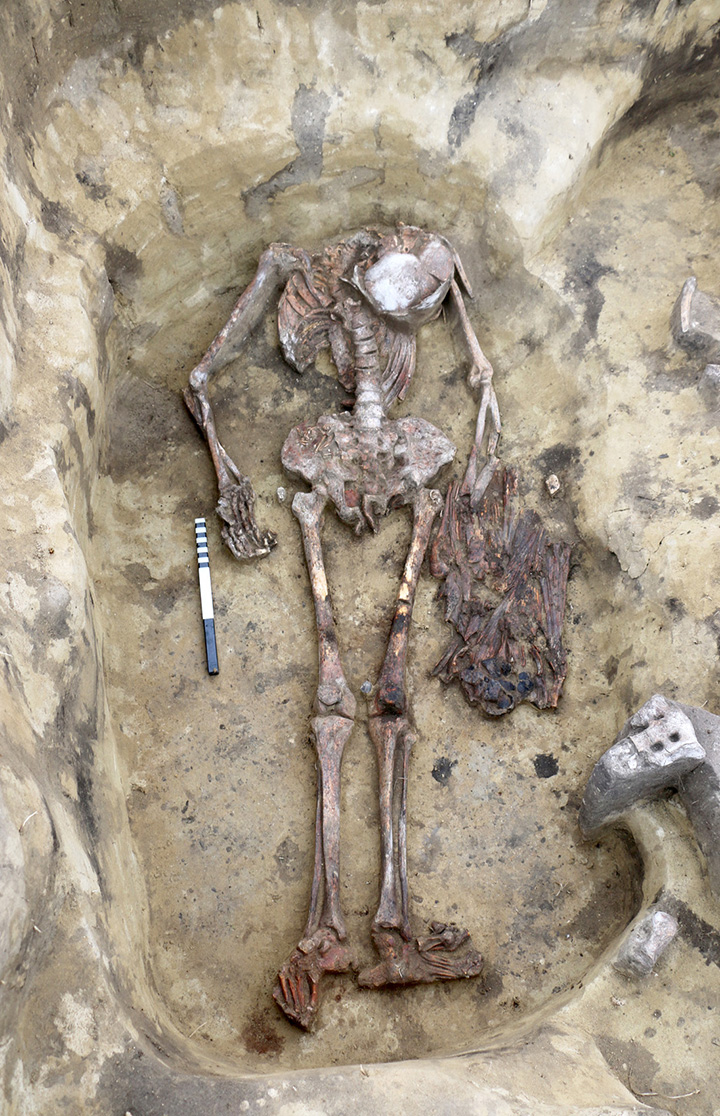 Two unique burials of the Odinov culture (early Bronze) were unearthed last year at the Ust-Tartas site in Novosibirsk region.
Inside one of them researches found several dozen long beaks and skulls of large birds assembled into something looking like a collar, a head dress, or armour.
'Nothing of this kind was ever found as part of Odinov culture in all of Western Siberia' said researcher Lilia Kobeleva from Novosibirsk Institute of Archeology and Ethnography.
'Why do we think this was a part of clothing? The beaks were assembled at the back of the skull, along the neck, as if it was a collar that protected the owner when he lived here.'
Read the rest of this article...