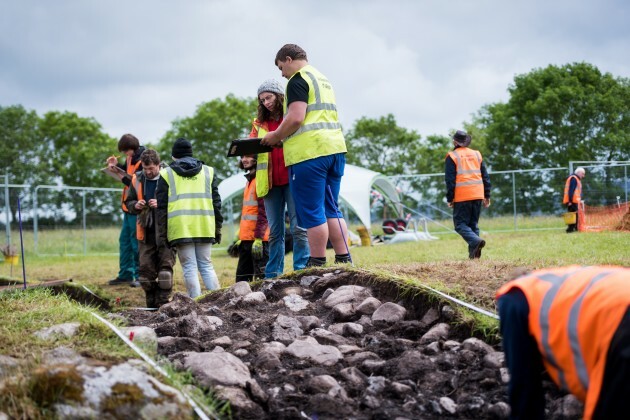 IT Sligo Archaeology students Jazmin Scally Koulak and Eugene Anderson sieving the soil at Carrowmore excavation
AN ARCHAEOLOGICAL EXCAVATION in Co Sligo has uncovered a megalithic monument thought to be unlike any found in Ireland to date.
Several prehistoric tools made from a hard stone called chert were discovered and are thought to have been used for activities such as working animal hides, cutting and preparing food, basket food, basket working and bone working.
The discovery was made by a team of archaeologists from IT Sligo during a two-week excavation of a prehistoric monument in the heart of the Carrowmore megalithic complex in Co Sligo.
Carrowmore in the largest cemetery of megalithic tombs in Ireland, with 5,500-year-old passage tombs dating from 3,600 BC.
Read the rest of this article...