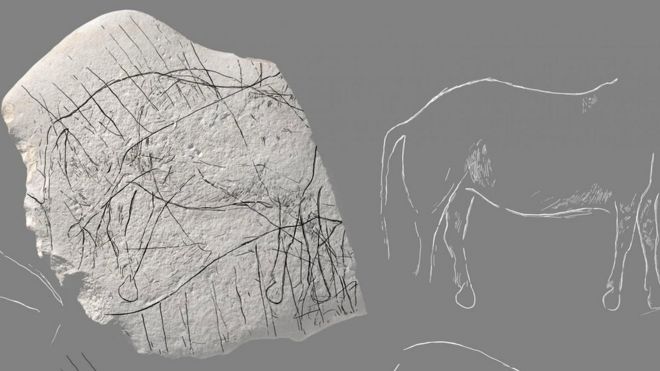 A generated image of the prehistoric sandstone plate and its engraving
A stone believed to be about 12,000 years old and engraved with what appears to be a horse and other animals has been discovered in France.
The prehistoric find by archaeologists excavating a site in the south-western Angoulême district, north of Bordeaux, has been described as "exceptional".
Markings appear on both sides of the sandstone, the National Archaeological Research Institute (Inrap) said.
It was found during work at an "ancient hunting site" near Angoulême station.
The Palaeolithic stone plate, which is said to be about 25cm long, 18cm wide and 3cm thick, "combines geometric and figurative motifs", Inrap said.
Read the rest of this article...